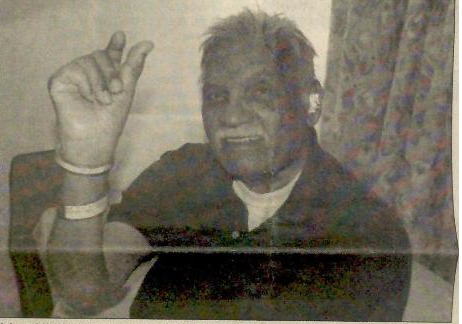 Legendary former Guyana cricket umpire Tulsi Ranjit Kumar also known as Umpire Kumar or TR of Groenveldt Pasture, died November 10, in the United States of America.
He was 86 years old.
Born in a well-known Arya Samaj family in Leonora, Kumar was the son of the late Rajkumar, formerly the head bookkeeper of Leonora Estate and Tori (Missy).
Kumar, who also worked in the Civil Service is credited with helping to widen the pool of umpires after the arrival of Sir Clyde Walcott.
Walcott's arrival to Guyana in the 1960s saw a transformation of the game in the West Demerara area and resulted in Kumar becoming an umpire after reportedly having discussions with Walcott.
"I discussed my options with Clyde Walcott. He said I had done well to train Baksh and Ayube Mohamed and he suggested that I should go around in Guyana and give training to those that were interested in umpiring", he was quoted as saying in an in a newspaper interview.
Tulsi and his brother Hardat played cricket in West Demerara area which produced cricketers such as Lalta Persaud, Sunny Basdeo, Boodoo Dwarka, Godfrey Granger, Abdul Hakim, Nabi Bacchus and others.
Kumar worked in the Guyana Civil Service for many years, most of which were in the Ministry of Labour as a Senior Labour Officer. He was also part of a group that provided relief supplies frequently to families that were affected by floods mainly in the Mahaica, Mahaicony and Pomeroon riverain areas in Guyana.
He is, however, more well-known and well-regarded for his service to local and national cricket in Guyana to which he dedicated a greater part of his social and community life. He played cricket for Leonora and for many years, promoted and organized cricket matches in Leonora, West Demerara and other parts of Guyana.
He officiated in several Shell Shield matches and his name, along with  Umpire Cecil Kippins' were household names in Guyana. In 1968 he was invited to umpire in a game in England, a sure sign that he was held in high esteem as an umpire.
He was instrumental in the 1960s in the development of the West Demerara Cavaliers cricket team and promoted cricket tours to a few Caribbean islands.
He was successful at the international cricket umpire's examination at the Lord's cricket ground in England. In 2001, he was honored with a Lifetime Achievement Award for his distinguished contribution in the field of cricket and umpiring by the Leonora Reunion Committee in New York.
He was the husband of the late Joyce Kumar, brother of the late Joyce Paul of Leonora Parafield and Hardat Kumar of Houston, Texas. He is the father of Naresh Kumar, Vidya Balkishun, Devika Dasani and Una Kumar, and grandfather of Jonathan, Adesh, Alex and Grace.
Stabroek Sports extends condolences to the family of the late distinguished Guyanese umpire.
Around the Web