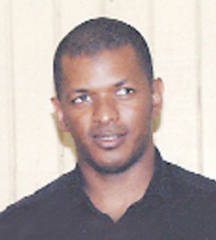 The Guyana Table Tennis Association (GTTA), as part of its ongoing developmental agenda, is collaborating with the sport's world governing body, the International Table Tennis Federation (ITTF) to host an ITTF Level One Coach course and a Course Conductors programme.
The training programme which will be conducted by the ITTF Latin American Development Officer, Ramon Ortega Montes, is scheduled to run from today until next Friday, and will see the participation of over 20 coaches from around the country who'll be exposed to different   techniques to enhance their coaching competencies.
President of the GTTA, Godfrey Munroe, speaking to this publication, hinted at aiming to use the snowball effect coming out of the training course to tackle the development of the sport in schools.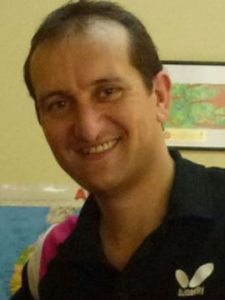 "As you are aware, the programme is in keeping with our developmental thrust to have a greater and new cadre of coaches, to better serve our decentralization and developmental programmes in the schools," Munroe disclosed.
He noted the significance of the course by adding, "The Course Conductor programme is significant for Guyana since it would provide us with local personnel able to conduct and certify Level One. The Plan is to try to involve the coaches trained by [Linden] Johnson in the ITTF 12 hours programme and who have shown some level of proficiency so as to incorporate them from the school programme and to select other coaches from the clubs and other enthusiastic persons for the Level One programme. For the Level Two programme, we will extend an invite to all coaches who would have completed Level One certification."
The ITTF Course Conductor programme gears coaches to conduct and certify Level One coaching programmes, with the approval of their national federation and the ITTF.
The ITTF official arrived in Guyana yesterday, and the training sessions will be held at the Cliff Anderson Sports Hall from 9:00 am to 5:00pm every day.
As a requirement, Munroe disclosed that Ortega has indicated that participants selected for this course must be very versed and adept with the Level One manual and course material. Candidates, he advised, must have great command of the material and presentation skills. (Royston Alkins)
Around the Web