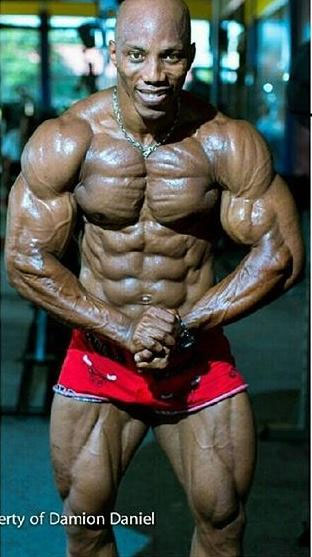 If you are a fan of chiseled physiques, then the place to be this evening is the Theatre Guild in Parade Street, Kingston.
There, in excess of 30 gladiators from Antigua, Grenada, Suriname, Trinidad and Guyana will transform the venue into a battleground of muscle mass and aesthetics when the second edition of the 'Stage of Champions' event is held from 19:00hrs.
The local musclemen and women will battle with the visiting gladiators in the Bodybuilding, Men's Physique and Ms. Bikini categories.
The show's organizer, Videsh Sookram reminded media operatives yesterday that $250,000 will go to the bodybuilding overall champion while the Men's Physique and Ms. Bikini champion will pocket $100,000 apiece.
The second and third place finishers in the bodybuilding overall will take home $130,000 and $100,000 each while the second and third place men's physique and bikini athletes will take home $50,000 and $25,000 apiece.
Sookram noted that CAC Gold medalist, Damion 'Kingstrap' Daniel of Grenada, Ollyn Martin of Antigua along with Anthony Nkrue of Suriname will be among the mass of striated muscle gracing the stage.
The former Organizing Secretary of the Guyana Bodybuilding and Fitness Federation also disclosed that Fitness Express, Space Gym, Sabina global Communities, Digital Technology, Aracari Resort and B.M Soat Auto Spares and Auto Sales are some of the show's sponsors.
Admission is listed at $2000. See you there.
Around the Web