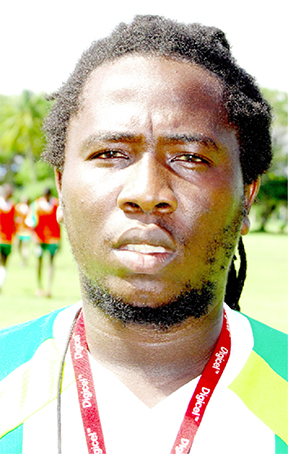 The Golden Jaguars will attempt to create history today when they oppose Indonesia in an International Football Friendly from 7:30am at the Patriot Candrabhaga Stadium, Indonesia. Interim Head-coach Wayne Dover during the pre-match press conference said, "It's [Indonesia] relatively unknown to us in terms of the style of play but in the modern time, the technological age, you can easily catchup with style of play from videos. But to literally relay whether we truly know anything about the Indonesian Football team is as no, so our approach will to be very cautious in the opening stage to analyze what they are doing to get a clear understanding and then we will take it from there with regards to how we implement the tactics to neutralize them and generally try to impose our will to get a positive result."
He added: "Our aim coming to this side [of the world] which is the first in our football history playing in a South East Asia country, we want to come away with the result and make out nation proud so that history will show that this group of players and staff came to this side of the world and got a good result. The good result we are talking about is a win and nothing but a win." Meanwhile veteran Jake Newton, who has been appointed the captain, during a brief interview said, "It's a great honour to be captain for this upcoming game, I have obviously been with the team for seven years now so I feel I can offer some of the younger players in the squad guidance on and off the pit and hopefully we can get a positive result."
The clash will be the first ever meeting of the nations, with both sides sporting indifferent records for the year of 2017 thus far. The home side has featured in six matches to date, recording two wins, two losses and as many draws.  In terms of the numbers, the 154th ranked host has scored six goals during that period, which highlighted by 3-1 and 2-0 wins over Cambodia.
Defensively, the former 1938 FIFA World Cup qualifier has conceded five goals. In their most recent match, Indonesia lost 1-0 to Syria.
For the 165th ranked Guyanese, the situation is not entirely different, as the Golden Jaguars have not recorded a victory since their 7-0 win on June 4th 2016, against lowly United States Virgin Islands.  In terms of 2017, Guyana has accumulated a record of one loss (1-0 Grenada) and two draws (0-0 Martinique), with their most recent matchup ending 1-1 against Trinidad and Tobago on November 14th.
The numbers for Guyana highlight the struggle, as they have only scored once. On the defensive side, Guyana has allowed two goals.
The complete Guyana squad reads Goalkeepers Akel Clarke, Andrew Durant, Defenders Christopher Bourne, Jake Newton, Jelani Smith, Jeremy Garrett, Cecil Jackman, Midfielders Dwain Jacobs, Brandon Beresford, Anthony Belfield, Daniel Wilson, Trayon Bobb, Curtez Kellman, Denzil Fordyce and Forwards Shaquille Agard, Kelsey Benjamin, Devonte Small, Daniel Jodah and Anthony Abrams.
Around the Web