President of the International Boxing Association (AIBA) Ching-Kuo Wu has agreed to step down as head of the world amateur boxing association.
In a joint statement on AIBA's website, it was announced that the two parties had come agreed to "withdraw and terminate" all legal and disciplinary matters.
"International Boxing Association (AIBA) and Mr Ching-Kuo Wu announced today (November 20) that they have amicably agreed to resolve the management issues within AIBA and to withdraw and terminate all related pending procedures before civil courts and AIBA Disciplinary Commission," the statement read.
"Both parties agreed that at this stage there is no indication of any unethical behaviour by either party," it added.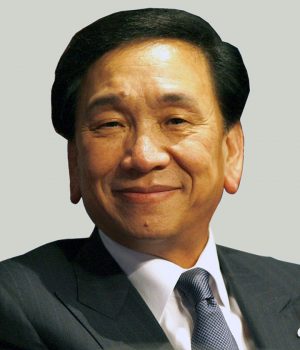 Wu, AIBA President for the last 11 years, said the decision was made in the interest of the sport.
"For the sport I love and have dedicated my life to. I step down in the best interests of both AIBA and boxing but I remain committed to ensure a smooth handover to the new leadership. I am thankful for the time I was allowed to serve our sport, AIBA and the boxing community," Wu was quoted as saying.
Italy's Franco Falcinelli remains AIBA Interim President "exercising all powers of the President in accordance with the Statutes," AIBA stated.
"I would like to thank Ching-Kuo Wu for his contribution to the sport of boxing and to AIBA over many years and we wish him all the best. "Our focus is now on the future and we will concentrate on our core mission of promoting and developing our sport in collaboration with the 202 National Member Federations," said Falcinelli.
Wu was previously suspended by AIBA's disciplinary committee over allegations that he…. "violated and continues to violate various provisions of AIBA's Statutes and Codes."
However, it was announced that there are now plans to bestow the title of Honorary President on him.
According to Falcinelli, he will ask the Executive Committee to vote in favour of a recommendation that the title of AIBA Honorary President be bestowed upon Wu, subject to ratification by the AIBA Congress.
AIBA will convene an Extraordinary Congress with all its National Member Federations on 27 January 2018 in Dubai to notably consider proposed governance changes.
Meanwhile, earlier this month at the Extraordinary Executive Committee Meeting in Dubai a number of appointments were made.
Following is AIBA's release on the conclusion of the meeting held November 3-4.
AIBA Appointments following Extraordinary Executive Committee Meeting in Dubai
"At the Extraordinary EC Meeting held from 3-4 November in Dubai, AIBA Interim President Franco Falcinelli, with the support of the AIBA Executive Committee, has made several appointments and modifications to the composition of the AIBA Executive body as follows:
AIBA EC Bureau
Osvaldo Bisbal, AIBA Vice President & AMBC President, Ted Tanner, AIBA Vice President & OCBC President, Suleyman Mikaylov and Pat Fiacco, AIBA EC members, have been appointed as members of the AIBA EC Bureau.
Eyüp Gözgeç and Steve Ninvalle, AIBA EC members, have been dismissed as members of the AIBA EC Bureau.
African Boxing Confederation (AFBC)
Mohamed Moustahsane, AIBA EC member, has been confirmed in his appointment as the Interim President of the African Boxing Confederation.
Administrators in AIBA Headquarters
Until further notice, 3 AIBA EC members, Terry Smith, Mohamed Moustahsane and Pat Fiacco will act as AIBA Administrators and share duties. Their common contact email is AIBA-Administrator@aiba.org
Around the Web