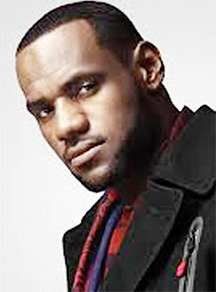 (The Sports Xchange) – Highlights of Wednesday's National Basketball Association games:
Cavaliers 101, Kings 95
LeBron James scored 32 points as the Cleveland Cavaliers beat the Sacramento Kings 101-95 on Wednesday to tie a team record for consecutive wins.
The Cavs won their 13th straight, and they can set a franchise record Friday against the Indiana Pacers.Kevin Love scored 18 points with 13 rebounds for the Cavs, while Jeff Green scored 17 off the bench. Kyle Korver added 15 points as Cleveland rallied from a 14-point deficit in the third quarter.
Warriors 101, Hornets 87
Kevin Durant totaled 35 points, 11 rebounds and 10 assists as Golden State beat Charlotte without Stephen Curry and Draymond Green.
Durant finished 13 of 28 from the field and recorded his ninth career triple-double and Klay Thompson added 22 for the Warriors, who won their fifth straight and seventh in eight games.
Celtics 97, Mavericks 90
Kyrie Irving scored nine of his 23 points in the fourth quarter as Boston beat Dallas.
Irving scored seven points in a span of 3:05 to help Boston win its fourth straight. Al Horford had 17 points, eight rebounds, eight assists, three blocks and two steals.
Spurs 117, Heat 105
LaMarcus Aldridge scored 18 points to lead a parade of teammates in double figures as San Antonio Spurs beat Miami.
Eight of the 11 players who saw the court for San Antonio scored in double figures as Bryn Forbes hit for 17 points, Rudy Gay scored 16 and Patty Mills had 13 points.
Knicks 99, Grizzlies 88
Courtney Lee scored half of his 24 points in the second quarter as New York beat Memphis.
Marc Gasol scored 17 points, and Tyreke Evans added 15 to lead the Grizzlies, who lost for the 11th time in 12 games.
Around the Web