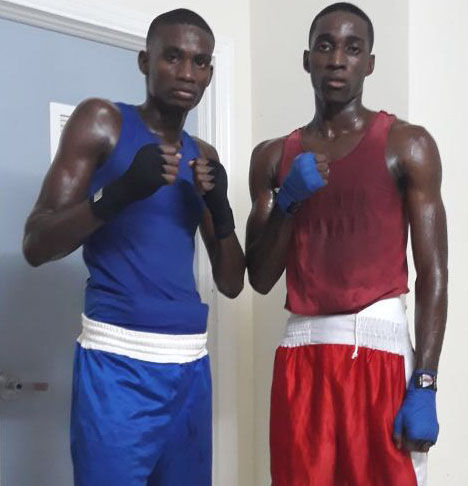 Keevin Allicock, Colin Lewis and Joel Williamson all chalked up wins on Wednesday in exciting fashion at the Caribbean Development Boxing Tournament currently underway in St Lucia.
The trio of the four-member team each stopped their respective opponents inside the distance.
Desmond Amsterdam, the other member of the team is yet to be in action.
On Wednesday, Allicock fighting in the bantamweight class, forced the referee to put a halt to the contest versus Neilon Cyrus of Grenada in the second round.
Lewis, countryman of the Commonwealth Youth Games silver medalist, fighting in the light welterweight division, then made light work of Barbados', Justin Edwards, also stopping him in round two.
Williamson followed up Guyana's strong start to the four-day event when he stopped Brandon Lee of Barbados in the third and final round of their lightweight bout.
According to reports, Williamson will step back in the ring against Kareem Boyce of St. Lucia. Lewis will face Nathan Ferrari, also of St Lucia, while Amsterdam is scheduled to match gloves with Nickell Joseph of Trinidad in a middleweight contest. Allicock's next opponent was not yet named.
The third annual edition of the championships which commenced on Wednesday, concludes tomorrow evening.
It has attracted boxers from Antigua, Grenada, Trinidad and Tobago, Barbados Guadeloupe, Martinique, French Guiana, St. Vincent, Guyana and the host nation.
Around the Web