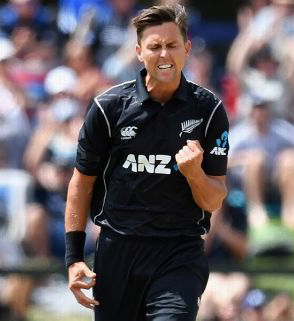 (ESPN) New Zealand last night trounced the West Indies by 204 runs with pacer Trent Boult grabbing seven wickets as the boys from the Caribbean wilted under the pressure of chasing the 325 put on by the Kiwis.
The loss meant that New Zealand have won the one-day series after earlier winning the Test series. The Windies were all out in 28 overs and their top scorer was Ashley Nurse with 27 followed by Shai Hope with 23. Boult grabbed 7 for 34 off of 10 overs.
When New Zealand batted, a sixth-wicket stand that began as a recovery finished in a hail of boundaries, as clean striking from Henry Nicholls and Todd Astle propelled New Zealand to 325 for 6. The pair's 130-run stand came off 98 balls – starting slowly, before snowballing into a furious finish. By the time Astle was dismissed in the 49th over, the previous 28 balls had produced 64 runs.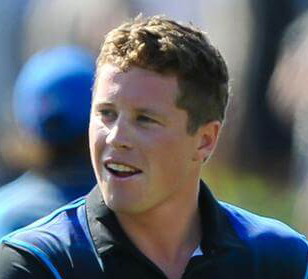 Nicholls remained unbeaten on 83 off 62 balls – his best ODI score. Astle was out for 49 off 45. Their stand had ruined what had promised to be a decent West Indies bowling performance, the visitors having had the hosts at 186 for 5 after 33 overs. In the end, their figures took a beating – Sheldon Cottrell and Jason Holder the only bowlers to emerge with creditable figures of 3 for 62 and 2 for 52 respectively. Earlier, George Worker and Ross Taylor had struck efficient half-centuries.
Though Hagley Oval is usually the domain of swing and seam movement, it was the lift in this surface that defined the New Zealand innings. No fewer than four top-order batsmen were dismissed by balls that bounced more than expected, while West Indies' quicks put men in the deep and peppered the opposition. But although there was danger for the batsmen, there was also opportunity – 68 per cent of New Zealand's runs coming square of the wicket. All innings long, only two boundaries were hit in the "V".
It was a pitch and a bowling plan, in short, that suited Nicholls beautifully. Adept at the cross-batted strokes, he cut and pulled his way into a rhythm early in his innings, and let fly with the innovations later on. Of particular note was the overhead scoop off Ronsford Beaton in the 45th over – the shot that heralded the mayhem. Three overs later, Nicholls was walloping two sixes and two fours in a Shannon Gabriel over that yielded 22. In the first 37 deliveries he faced, Nicholls had hit 27 – overturning an lbw decision against him in that time. Off his last 25 balls, Nicholls plundered 56, even finding a place for the full deliveries beyond the square boundary.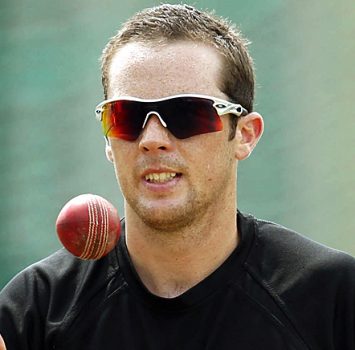 Astle's innings was not quite so explosive – he had largely sought to turn the strike over to Nicholls, scoring exclusively with singles and twos off his first 35 balls. He did eventually hit out, slog-sweeping Rovman Powell for six twice in the 49th over. A little fortune made that final flourish possible: Astle had been dropped off Powell by wicketkeeper Shai Hope, in the 46th over.
It had been Cottrell, the left-arm quick who replaced the injured Kesrick Williams in the side, who had most success with the short ball in the early overs. In his second over, he had George Worker dropped on 7, wicketkeeper Shai Hope unable to cling to a difficult chance some distance to his right. Next ball, Cottrell had Colin Munro in trouble – the ball hitting the inside edge and passing between the batsman's legs. Munro would hit two sixes – including a memorable slog sweep against Jason Holder – but Cottrell would get him soon enough. Aiming a pull through midwicket, Munro succeeded only in sending a catch to cover, off the top edge of his bat. Several overs later, Neil Broom would edge another short Cottrell delivery to slip.
Meanwhile, following that early reprieve, Worker was an assured accumulator. He was ruthless off his pads (flicking Shannon Gabriel for two legside boundaries in the tenth over), and strong on the short ball (once upper-cutting Cottrell over the third man boundary), but it was his runs into the outfield – often behind square – that kept New Zealand ticking after the early salvo from Munro had ended. In these first 15 overs – after which 95 for 2 – the theme of the innings was established. New Zealand would lose wickets at regular intervals (at least until the Nicholls-Astle stand took hold), but the runs would never fail to flow.
Taylor's 57 off 66 balls was the link that connected Worker's early progress with that bruising sixth-wicket stand. As with everyone else, he scored most of his runs square of the wicket, hitting five fours in all.
Around the Web