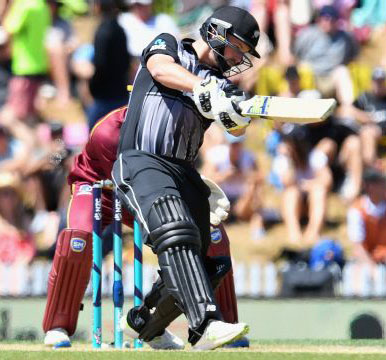 (ESPN) Dynamic fifties from Colin Munro and Glenn Phillips laid the base, the lower order pitched in, then a sharp New Zealand attack aided by even sharper catching, saw the hosts trounce West Indies for the sixth time on tour last night.
The visitors were also complicit in their own demise, leaking too many runs in the second half of New Zealand's innings, and later failing to gain any momentum in their chase of 188.
In the 10th over, they were 61 for 3 – the required rate already having risen to 12. Batsmen continued to fall as the pressure mounted.
The eventual margin of defeat was 47 runs, the last wicket falling in the 19th over.
Though the top order paced the innings intelligently, and the quicks were efficient in defence of a big score, it was New Zealand's fielding that truly delighted.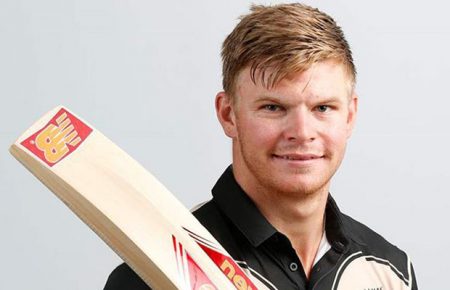 Phillips pulled off two outstanding catches from behind the stumps, first tracking a Chris Gayle top edge back from his wicket-keeping position to complete a spectacular diving take past the thirty-yard circle.
Then later, he flung himself to his right to intercept an edge off Rovman Powell's bat.
Debutant Anaru Kitchen also claimed a sharp catch at cover, the ground fielding was athletic, and Phillips completed two stumpings to boot. New Zealand were missing some key players in this XI, but their peerless fielding standards did not dip on account on their absence.
New Zealand 187 for 7 (Phillips 55, Munro 53, Brathwaite 3-28) beat West Indies 140 (Fletcher 27, Brathwaite 21, Rance 3-29, Southee 3-36) by 47 runs
Scoreboard
NEW ZEALAND
M Guptill lbw b Taylor 5
C Munro c Brathwaite b Nurse 53
+G Phillips b Badree 56
T Bruce lbw b Taylor 2
R Taylor c Taylor b Brathwaite 20
A Kitchen b Williams 12
M Santner not out 23
D Bracewell c & b Brathwaite 0
*T Southee not out 10
Extras (b1, lb1, nb4) 6
TOTAL (7 wkts, 20 overs) 187
Did not bat: I Sodhi, S Rance.
Fall of wickets: 1-5 (Guptill), 2-91 (Munro), 3-118 (Phillips), 4-120 (Bruce), 5-149 (Kitchen), 6-153 (Taylor), 7-158 (Bracewell).
Bowling: Badree 4-0-22-1, J. Taylor 4-0-41-2, Williams 4-0-52-1 (nb4), Brathwaite 4-0-38-2, Nurse 4-0-32-1
WEST INDIES
+C Walton c Kitchen b Rance 7
C Gayle c wkp Phillips b Rance 12
A Fletcher st Phillips b Sodhi 27
S Hope c Munro b Bracewell 15
J Mohammed c Taylor b Bracewell 3
R Powell c Phillips b Southee 6
*C Brathwaite c Bruce b Southee 21
A Nurse not out 20
K Williams c Phillips b Santner 3
J Taylor c Bruce b Southee 20
S Badree lbw b Rance 2
Extras (lb3, w1) 4
TOTAL (all out, 19 overs) 140
Fall of wickets: 1-19 (Gayle), 2-19 (Walton), 3-61 (Fletcher), 4-66 (Mohammed), 5-67 (Hope), 6-93 (Brathwaite), 7-94 (Powell), 8-103 (Williams), 9-131 (Taylor), 10-140 (Badree).
Bowling: Rance 4-0-30-3 (w1), Southee 4-0-36-3, Bracewell 2-0-10-2, Kitchen 1-0-10-0, Santner 4-0-21-1, Sodhi 4-0-30-1.
Result: New Zealand won by 47 runs.
Series: New Zealand lead three-match series 1-0.
Man-of-the-Match: Glenn Phillips.
Toss: West Indies
Umpires: Chris Brown, Wayne Knights; TV – Shaun Haig.
Around the Web