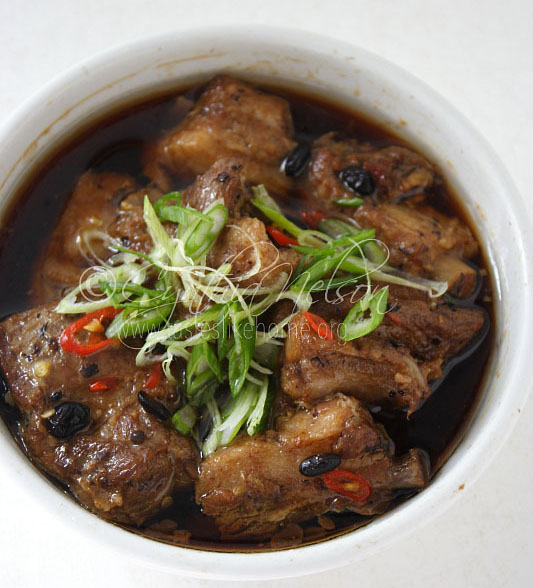 What's on your menu for the upcoming long holiday weekend? You might want to consider adding this meaty savoury dish of steamed spareribs, full of umami flavour to the table. The recipe calls for preserved or fermented black beans, which you should be able to get from one of the Asian grocery stores but you can substitute of black bean sauce.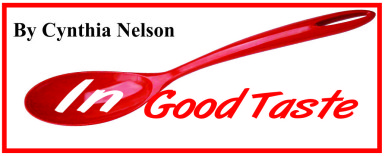 While the recipe calls for the meat to be steamed you can opt to put it in the oven and it cook low and slow until the meat is tender or cook it in a pressure cooker. In the notes section below I will indicate the cooking times if you prefer to bake or pressure cook.
When purchasing the meat, ask the butcher to cut it for you and to remove the skin and fat cap too. The meat should be cut into 1 to 1 ½-inch pieces. It is important that the meat marinate overnight so that it really absorbs the flavourings.
To steam the ribs, cook in batches, but if you can, cook it all at once. You will need a large wide pot with a cover, and a level steamer rack on which you can comfortably sit a heatproof bowl. I cooked mine in 2 batches using bamboo steamers.
Let's get to the recipe.
INGREDIENTS
•             2 pounds of cut spareribs, rinsed and pat dry
3 tablespoons preserved black beans, divided (see directions below)
2 tablespoons dry sherry
4 cloves garlic
Minced hot pepper to taste
3 tablespoons of thinly sliced scallions (white/purple parts only)
2 tablespoons regular soy sauce
1 teaspoon sesame oil
Salt to taste
2 scallions, sliced thinly for garnish (optional)
DIRECTIONS
1.            Add meat to a bowl and set aside.
Rinse the preserved black beans and divide it – 2 tablespoons and 1 tablespoon. Set aside the 1 tablespoon of the beans for use later. Finely mince the beans with the garlic and add to the meat.
Add the remainder of the ingredients to the meat – hot pepper, soy sauce, sesame oil and salt to taste. Toss well to mix and coat the meat. Cover and refrigerate overnight. Can be marinated for up to 48 hours.
When you are ready to cook the spare ribs, remove them from the fridge and bring up to room temperature. Transfer the meat to a heatproof bowl.
Add 3 inches of water to a pot, insert the steamer rack, cover pot and bring to a boil over medium-high heat. When the water comes to a boil, remove lid and carefully the rest bowl on top of steamer rack. Cover and steam for 1 hour or until meat is tender. 15 minutes before the meat is finished cooking, scatter the reserved tablespoon of black beans over the meat.
When meat is done cooking, carefully lift the bowl from the pot and spoon off the oil before serving. Let meat rest for 10 minutes before serving.
Serve with plain rice, vegetable fried rice or stir-fried noodles.
NOTES
•             If using black bean sauce instead of preserved black beans, use only 2 tablespoons of the sauce. The sauce has more salt than the preserved black beans so take that into consideration when adding salt to taste.
Keep a kettle of boiling water on standby to replenish the pot as the meat steams.
If cooking the meat in the oven, preheat oven to 325 degrees F. Cover the dish with foil and bake for 35 – 40 minutes or until the meat is soft. Remove foil, turn heat to 400 degrees F and cook for 10 minutes until the meat is nicely browned. Remove from heat and let rest for 10 – 15 minutes before using.
To cook in a pressure cooker, add 2 teaspoons oil to the pot and heat until smoking hot. Add meat and cook for 3 – 4 minutes to get some colour. Add water, cover pot and bring up to pressure. When the pot comes up to pressure – first whistle, constant high hiss, reduce heat to low and cook for 12 minutes. Remove pot from heat and release pressure. Test meat for doneness. Let rest for 5 – 10 minutes before using.
If making this dish to feed a crowd, be guided by the following – for every pound of meat, use 1 tablespoon preserved beans, ¾ tablespoon of black bean sauce, 1 tablespoon sherry, ¼ teaspoon sesame oil, ¾ tablespoon soy sauce. Add garlic, hot peppers and scallions to suit your taste.
Around the Web