Philodendron Monstera obliqua commonly called Swiss cheese plant originated in the rainforests of Central America and Mexico.
There are approximately 50 varieties of Philodendron.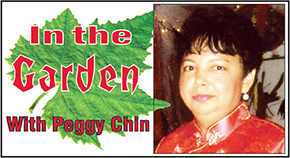 The common name for Monstera obliqua is Swiss cheese because it actually resembles the holes in the real edible Swiss cheese, with its unusual holes in the green oval shaped leaves.
Swiss cheese plant is a running climber that is easy to grow. However, it would need a pole stick to support it or you can plant in a hanging basket. Plant in regular potting soil and allow plant to dry out before next watering; this is a plant that prefers filtered sunlight.
Fertilizer with Miracle Gro All Purpose Plant Food once per month. You can trim off the excess leaves if it gets too bushy.
PS: Those of you who planted new varieties of annual flowering seeds, will be rewarded with lots of annual flowers popping up in a rainbow of colours; enjoy them while you can.
Until next week, Happy Gardening.
Comments

Over the years, I have experimented with and grown various types of roses: Dutch, English, American and tropical.

Years ago, climbing roses were among the most precious flowers to adorn a garden.

Continued from last week Miniature roses are most likely descendants of the old Chinese rose Rosa chinensis. 

Continued from last week This week, we will look at Floribunda roses and Hybrid Tea roses.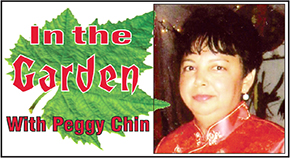 (Continued from last week) There are five classes of roses: Hybrid Tea, Floribunda, Miniature, Climbers or Ramblers and Shrub roses.