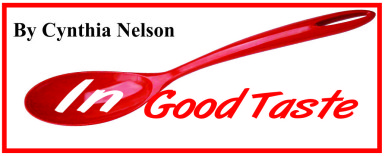 Sweet, cool, and always refreshing, watermelon is easily a favourite fruit of many. It is one of those versatile fruits that we can eat and drink in both sweet and savoury preparations. Even the rind becomes edible when pickled.
With this preparation you can eat the watermelon or toss the mixture into a blender and drink.
The "recipe" is very simple and you can make it as light or heavy on the alcohol as you like. Rum (white or dark), gin, and vodka are my preferences for this mixture. In this case, I used dark rum and to add a little more fruitiness, I added some sorrel liqueur I had from a batch I made at Christmas.
INGREDIENTS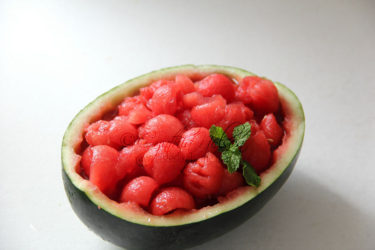 Watermelon, de-seeded and balled
Rum
DIRECTIONS
If you can, reserve the hollowed-out rind of the watermelon to use as the serving bowl.
Douse the watermelon balls in rum and liqueur (if using) and transfer the contents to the watermelon bowl. Cover with plastic wrap and refrigerate until ready to serve; let sit for at least 30 minutes before serving.
NOTES
If you do not have a melon baller, cut the watermelon into 1-inch chunks.
When tossing the alcohol with the melon, do so gently so as not to break up the melon. If you have one, use a rubber spatula.
Taste the watermelon – if it is not sweet, you can add a little simple syrup for that sweet, rummy, fruity flavour.
Comments

Whenever there is a holiday marking a religious festival, I always try to make something that keeps me connected to home.

You've had pig's feet (trotters) in Pepperpot, Soup and Souse but have you ever had it stewed?

Tostones – twice fried green plantains is something I make and eat regularly.

A good Bolognese sauce (ragù Bolognese or simply ragù), takes time to make so that the flavours can develop and meld.

With school/college/university re-opened, I am back to making foods that can work as a stand-in for a meal as well as breakfast; teatime eats and light night eating.