Major dramatic productions by schools in Guyana are sporadic, apart from one school that has staged an annual public play for at least the past three years. But there are signs that several others are involved in theatre in one way or the other.
There has been quite a flurry of activity in the theatre recently involving secondary schools. On the one hand one can say that this level of production is sporadic. On the other hand it can be said that theatre production among secondary schools has seen considerable change in recent years.
Back in the colonial days, school halls were fairly busy as venues for the performance of theatre, even if the plays were not being done by the schools. This was the case with amateur drama groups in Georgetown in the 1950s, particularly at the Bishops' High School, and it was continuous activity of this nature that led to the founding of the Theatre Guild at that time. But this level of work did not continue.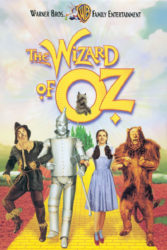 At present schools are not known to stage public productions, let alone annual ones. Significantly, attempts to do this have mostly come from private schools. The School of the Nations stands out with its production of The Mikado at the Theatre Guild Playhouse in 2007, just across the road from where it was then located. But that was a one-off effort.
For a long time Guyana had staged an Inter-Schools Drama Competition run by the Unit of Allied Arts of the Ministry of Education. The winning schools had gone on to perform in the Caribbean Inter-Schools Competition, which Guyana hosted once in the 1990s.
The last decade has seen substantial changes. An increasing number of Guyanese schools have started to offer Drama for the Caribbean Examinations Council exams, both at the Caribbean Secondary Education Certificate (CSEC) and Caribbean Advanced Proficiency Examination (CAPE) levels. While they were obliged to do productions, they did not go public.
The National Drama Festival (NDF) was founded and introduced a category for Secondary Schools. This saw more schools doing plays. Then the Allied Arts merged with the NDF for the schools' competitions. Further, the National School of Theatre Arts and Drama (NSTAD) was established and a number of its graduates teaching in schools began to enter their students in the CSEC.
One outstanding development out of this was the rise of St Joseph High School which ventured out into public performances. Even though not appearing as a school per se, students were active participants in public theatre led by teacher Lloyd Thomas who graduated from NSTAD and is a member of the National Drama Company (NDC). Students of other schools attached themselves to companies and other groups in public productions to fulfil the requirements of CSEC, and in one case for CAPE at the Bishops' High. Others included Queen's College, New Amsterdam Multilateral and St Joseph.
Contributing to all of this is that there is quite a flurry of activities which started more than a month ago and is still continuing. One secondary school mounted a musical play for public performance and two other plays have been offered for the benefit of schools. The NDC performed Wole Soyinka's The Lion and The Jewel directed by Ayanna Waddell and Nicholas Singh for CSEC students early this month. GEMS Theatre Productions is collaborating with the NSTAD to stage Shakespeare's Julius Caesar for the schools' benefit directed by NSTAD Lecturer Subraj Singh, with one performance on May 3 at the National Sports Hall.
Other plays have been staged in the recent past with CSEC students in mind: Julius Caesar, A Midsummer Night's Dream, the NDC's production of Ti Jean and His Brothers, and a series by Godfrey Naughton including Fences, Old Story Time and The Lion and The Jewel.
However, none of this was picked up by any school and turned into an annual public production.  The only school now doing this is the Georgetown International Academy (GIA), which is popularly known as 'the American School.'
The Georgetown International Academy recently staged The Wizard of Oz, a Young Performers Edition of a famous classic work by L Frank Baum, universally known as a grand motion picture of 1939. There have been different versions on screen and stage over the years. The school in Guyana presented it by arrangement with the copyright owners, just as it did in 2016 with Alladin and The Wonderful Lamp.
The musical play, The Wizard of Oz was directed by teachers of the GIA: Joanna Trim, Musical Director Ellenelle Gilliam and Christian Sobers and was staged at the National Cultural Centre.  Interestingly it brought to the local stage a kind of play not often attempted here – this kind of classic – a sort of fantasy, fairy-tale, pantomime complete with music. It was along the same line as its Alladin production last year and the School of the Nations' The Mikado of 2007.
While it is refreshing to have such drama available for useful audience exposure in Guyana, it brings to mind another curious query. Last year the GIA made a point of explaining the great trouble it went to, in order to obtain the rights to stage Alladin. Not least among the trouble was a six-figure fee, which meant the school had to raise a steep sum and depend on donations.
Since it was the GIA that raised it as quite a financial burden, one wondered why go to all that expense when it could have chosen several equally worthy but far less expensive alternatives! But feathers look good in caps.
The Wizard of Oz was not a cheap production. It had colour, glitter, dazzle and the right kind of gloss befitting a musical fantasy of its kind. Gilliam, Trim and Sobers put in quite a bit of work on the staging, grouping, choruses and acting. The set was at times more sparse than anticipated or than was needed to bring off its sense of grandeur and completeness. Those pieces that were used were striking in colour and were appropriately flown in to suit the various multiple locations of scenes.
Costuming followed suit. There was the expected emphasis on colour but not much on realistic or even artistic suggestion. This was particularly evident in the cases of the Tin Man (Sachin Puri), the Scarecrow (Timothy Chand) and the Lion (Shane Sukhlal). Each was quite competent and did what was required in the roles.
Madeleine Cruz was impressive as the Wicked Witch of the West in a particularly credible performance. The lead role of Dorothy was made memorable by Rachel Mekdeci whose portrayal was very outstanding and consistent throughout the play.
The production managed sound very well, particularly noticeable because there was so much of it. It was a musical and would have been enhanced by good sound quality, which it had. For a staged musical, though, one wondered why the directors chose so much recorded music, which lent it more than it needed of artificiality. The imagination takes off in flights of the fantastic with images of what could have been reached with live music and an orchestra pit!
The singing was mixed at times but the play had its share of good voices, while, understandably, some parts were literally voiced, not sung. The outstanding singer of the night was Mekdeci as Dorothy. Her voice was well suited for the performance and she carried it off without much effort.
This play had what is proverbially called "a cast of thousands" (actually 70) as there were several choruses, groups and individual characters and it was obviously demanding work shaping, choreographing and just plain organising them. What was achieved with the frighteningly large numbers of very young children was therefore quite a feat.
What the GIA achieves and what it is doing with this annual production is highly commendable in the context of schools drama in Guyana at this time. We learn from the school's Head Dr Kelly Mekdeci that the institution is committed to dramatic performance and the involvement of its students in music. The institution sees these as important to learning and development.
It is indeed refreshing not only to have such productions, but to bring these kinds of plays to the local audience. What also matters is the kind of encouragement this can give to other schools. There is at the moment the right kind of climate for theatrical development in schools. If they take up the challenge, then public dramatic productions by secondary schools in Guyana might no longer be sporadic.
Comments

Popular literature is an important and substantial study. It is a genre whose international impact is astounding.

At this time in Trinidad and Tobago the festival of Ramlila (called Ramleela there) is very widely celebrated.

How can anyone forget the magic of that childhood realm called  "on the way home from school…"?


A very significant factor in Carifesta is literature. A meaningful study of this regional cultural festival is a lengthy and complex undertaking that will require many revisits, including its treatment and representation of the region's literature.

Flame-Heart So much have I forgot in ten years, So much in ten brief years.