Today's recipe is more about the main ingredient – rice noodles – than the other things that contribute to the composition of the dish.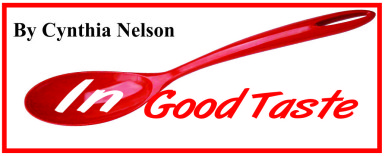 Many moons ago, my mom introduced us to her Southeast Asian-style homemade chicken soup with rice noodles in a broth rich with ginger and star anise. Since then, I have loved rice noodles. My fondness of the cuisine of the region – Chinese, Thai, Vietnamese, etc. – where these noodles feature prominently in a variety of dishes has increased my love of these noodles. What are rice noodles? Noodles made from rice.
Rice flour and water are the main and often only ingredients used to make rice noodles, however, ground tapioca and cornstarch are sometimes added to improve the chewy texture of the noodles, add transparency, or to increase the gelatinous texture of the noodles. Therefore, if you have gluten-intolerance, be sure to read the label of the package. Do not automatically add it to your shopping bag, basket or cart.
Depending on availability and location, you can find rice noodles being sold fresh, frozen or dried, in various shapes and thicknesses. Here in the Caribbean, we mostly get the dried variety; such as we would pasta or chowmein type noodles. If you have ever been to dim sum and had a rice wrap, you have had rice noodles. If you've eaten Pad Thai, you've had rice noodles. If you've eaten fresh spring/summer rolls, you've had rice noodles. And if you've ever eaten the much-loved Vietnamese beef noodle soup – Phở – you guessed it, you've had rice noodles.
Lest you think that rice noodles are only for Asian dishes, they are not. These days, people with gluten-intolerance are turning to rice noodles as an alternative to wheat noodles. For an introduction to rice noodles, try this simple recipe.
INGREDIENTS
For sauce:
2 tablespoons dark soy sauce
2 tablespoons regular soy sauce
1 tablespoon oyster sauce
2 teaspoons fish sauce (or ¾ teaspoon fine table salt)
2 teaspoons Shaoxing wine or dry sherry
1 teaspoon sweet soy sauce or ½ teaspoon sugar
½ teaspoon sesame oil
1 teaspoon vegetable or Canola oil
For stir-fry:
1 (pound) pack dried rice noodles
4 whole scallions/green onions
Sliced hot peppers
3 – 4 tablespoons vegetable/Canola oil
Salt to taste
Toasted sesame seeds
DIRECTIONS
For sauce:
Add all the ingredients to a saucepan and stir to mix and dissolve sugar (if using). Bring to a boil and cook for 3 minutes. Remove from heat and set aside.
For stir-fry:
Prepare the noodles according to package instructions and then drain well.
Meanwhile, remove the white/purple heads of the scallions and cut lengthways; chop some of the green parts into 1-inch pieces and cut the rest into thin slices for garnish. Set aside.
Add oil to large pan and place over high heat until hot. Toss in the onion heads of the scallions along with the hot peppers and stir-fry for 30 seconds.
Add noodles and green 1-inch pieces of scallion and toss for 1 minute to mix with oil.
Pour the sauce around the edges of the pan around the noodles and toss to coat and mix with the sauce, taste, and season with salt to taste and toss to mix.
Serve garnished with scallions and sesame seeds.
NOTES
Taste the texture of the noodle after it has been soaking for the specified time, if you want it softer, then let it sit longer until the texture suits you.
Toasted sesame seeds can usually be found, but if you have untoasted seeds, even better. To toast, simply add the seeds to a cold frying pan and place over low heat, toss until the seeds are fragrant, delicately tanned and shiny. Remove from heated pan and spread on a plate to cool.
Around the Web