Last Easter I tweaked my Cross Buns recipe that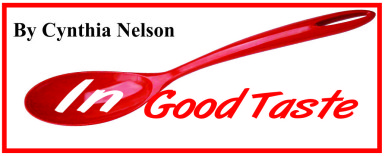 originally had its flour to yeast ratio from my Butterflap recipe. I had used that Cross Buns recipe as recently as last year but this year I wanted to make the buns decidedly softer. The sugar was weighing down the dough in a way that was no longer appealing to me.
To lighten the dough I added eggs and melted butter and it did the job perfectly. I had puffy Cross Buns, perfectly spiced, with just the right sweetness to be countered when eaten with sharp cheddar cheese. So enamoured by the tenderness of the rolls I decided to bake a batch the following week as plain sandwich rolls with a hint of sweetness. The results? Well I'll let you try them for yourself and find out.
Yield: 14 – 15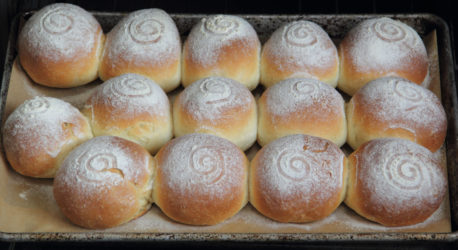 INGREDIENTS
4 cups all purpose flour, plus extra for work surface
¼ cup white sugar
1 tablespoon instant yeast
¼ teaspoon fine table salt
3 tablespoons melted butter (unsalted)
2 eggs, room temperature, beaten
Warm whole milk (110 – 115 degrees F)
DIRECTIONS
Mix together flour, sugar, yeast, and salt in a bowl.
Add butter and eggs along with enough milk to make a soft dough. Turn on to a floured work surface and knead for 5 minutes.
Transfer dough to an oiled bowl, cover and let rise in a warm, draft free place for 1 ½ hours or until more than doubled in size.
Divide dough into equal pieces and form into balls. Place on a lined baking sheet about 2 – 3 inches apart. Cover with plastic wrap and let rise for 1 hour.
Preheat oven to 400 degrees F, 20 minutes before the 1 hour is up, with the rack in the middle.
Bake for 15 – 18 minutes or until the rolls are nicely browned.
Remove pan from oven, rest for 5 minutes then transfer rolls to wire racks to cool. Serve warm or at room temperature.
NOTES
The rolls can be brushed with melted butter as soon as they come out of the oven.
To make the design on the rolls as shown in the photograph, I dusted the rolls with flour before putting them nto the oven and by dipping the smaller end of a chopstick into melted butter (oil can work too) and making the swirl design into the flour. Dip the chopstick (or whatever implement you want to use) each time, for each roll.
Comments

The food videos—BuzzFeed's Tasty leads the pack—that dominate social media are full of ideas, some good and some you would rather not had watched; not this one though.

This is the time of the year when we entertain the most. While there are the big-meal gatherings, lots of cocktail parties abound, as well as having people over for drinks and little bites or nibbles.

The holidays are looming. It is the time of year when we raise our glasses to toast each other and the season.

If you like bacon, then you like and have eaten pork belly. Pork belly is as it states, the belly part of the pig.

One of my favourite Guyanese foods is the white-belly shrimp. Small, soft shell, glistening, pink and so fresh, a thing of beauty and absolutely delicious.