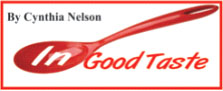 Melons of all sorts are in season and coming in to season. It is nature's way of telling us to keep hydrated during the hottest months of the year. While this cooler can simply be pureed in a standing blender, there are a few little things that can be done to make it even more appealing.
For example, depending on whether or not the fruit is sweet enough for you, a touch of lime/lemon infused simple syrup along with a slice of lime/lemon makes it even more refreshing. Vodka, rum and various liqueurs make for cocktails that can sneak up on you. The addition of ginger, mint or other fruits such as pineapples and passion fruit complement this fruit very well.
Another little thing to do is to carve some melon balls, freeze them and then plop them into the glass before serving the drink.
There is no specific recipe with a precise list of quantities; make the drinks to suit your taste by adding as a little or as much of what you want.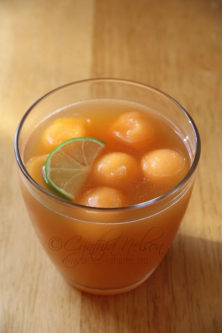 Here's how to extract more juice, carve the melon balls, and make the infused syrup.
When the cantaloupe is cut, scoop out the seeds and juice over a bowl fitted with a sieve. There is concentrated juice in the seeds. Use the back of a spoon to stir and press the seeds to extract the juice then discard the seeds.
Carve some melon balls and freeze them to serve with drinks.
To make the lime/lemon infused simple syrup, zest 2 – 3 large limes or lemons and add it a pot with a cup of water and a cup of sugar, place over medium heat and stir until sugar is dissolved. Bring to a boil for 2 minutes then shut off heat, remove pot from stove and cool to room temperature; strain syrup to remove zest before using.
Comments

The food videos—BuzzFeed's Tasty leads the pack—that dominate social media are full of ideas, some good and some you would rather not had watched; not this one though.

This is the time of the year when we entertain the most. While there are the big-meal gatherings, lots of cocktail parties abound, as well as having people over for drinks and little bites or nibbles.

The holidays are looming. It is the time of year when we raise our glasses to toast each other and the season.

If you like bacon, then you like and have eaten pork belly. Pork belly is as it states, the belly part of the pig.

One of my favourite Guyanese foods is the white-belly shrimp. Small, soft shell, glistening, pink and so fresh, a thing of beauty and absolutely delicious.