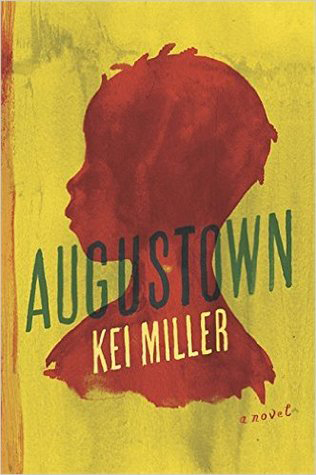 August Town
Up from the valley
one night
came a bass-sound darkness
and a treble of light.
Delroy and Pam
and Sheila and Sam
found a peace
beating against
the walls of their valley
the walls of their flesh
as a timeless trumpet
scatta scatta scattered
the winds in their mind
and cleared the sky
in their belly.
The valley that night
was a chalice of music
dissolving the malice
of day heat
as the voices sang               Stop children.
Watch this sound.
Take her and hold.
Dance out resistance.
Before those valley walls fold.
Bob Stewart
August 6, was Jamaica's Independence Day and a good way to reflect on it is with two of its cultural products that have had a great impact on the world since independence in 1962.  These are literature and music. The poem reproduced above fuses the two in exemplary fashion, making it ideal for the celebration. What is more, it captures a sense of community and the spirit of the people, their folk traditions, their popular culture all rolled up in one place – the community of August Town named in the poem's title.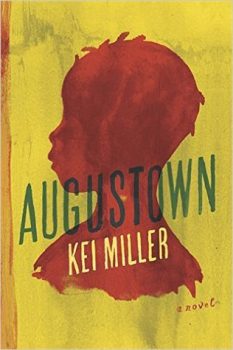 The poet, Bob Stewart, is himself a kind of fusion according to his career. He is known for post-colonial poetry and this work, "August Town" resonates with a quality of post-colonialism typical of its author. Stewart was born in the USA, but developed quite a career as a "Jamaican" poet during his long residence there and the launching of his career at the University of the West Indies at Mona.
He is a historian, and a poem that significantly propelled him into Jamaican poetry is "Christopher Columbus" which was first published by Mervyn Morris in the Arts Review on the Mona Campus in 1975. That poem dramatizes the first landing of Columbus in the West Indies and the "covenant" of bloodshed and colonial conflict that followed.
As a white American, Stewart is well immersed in the literature referred to above which illustrates the way the music has been fused into the literature. This happened in the emergence of dub poetry and the way a whole wave of the poetry became allied to reggae music in both form and subject. The anthology Wheel and Come Again was edited by Kwame Dawes and published by Peepal Tree in 1998. It brings together a collection of dub poetry, as well as poems of the literary tradition which play with the rhythms of reggae and dub in many different ways.
There is a very strong element of orality, the uses of Creole and variations on the continuum, the dramatis personae of Jamaican popular music, reggae history, interplays with the popular lyrics, tributes to such artists as Bob Marley, Peter Tosh, Bunny Livingston, Don Drummond, Michael Cooper, Burning Spear and Lee Scratch Perry. There are several different ways in which the poems selected by Dawes fit into his coined description – "reggae poetry".
Dawes is also a poet, as well as a short story writer, academic and musician. As a musician he was once a member of a professional reggae band. His anthology thus follows Morris, Stewart Brown and Gordon Rohlehr's Voiceprint in acknowledging this vast area of West Indian poetry, but mostly Jamaican poetry, in which the literature, the music, the popular culture and the folk traditions meet.
Stewart's "August Town" not only fits the criteria, but is based in a community that is a cross between rural and urban, rustic village and inner city, country folk and the urban popular culture.  The village itself is steeped in history, legend and tradition, but has also become a troubled community following the development of garrison communities with gunmen and conflict. August Town is located on the northern edge of the city of Kingston exactly on the border of the campus of the UWI and the suburb of Mona Heights. It is in a valley on the north side of Long Mountain and adjacent to the Hope River.
Novelist Kaie Miller captures some aspects of it in his prize winning novel August Town (2016). This is another example of how outstanding Jamaican literature immortalises the locality. It holds a place in the literature as in legend and folklore.
For example, it is famous for the story of the Reverend Alexander Bedward, leader of a revivalist Christian church that had a large cult following. The story is told of how Bedward had a vision that he would fly to heaven, taking his followers into liberation from their perilous existence on earth. They all prepared extensively including disposing of their worldly possessions in order to fly with Bedward who was known as the Shepherd. But when the appointed day arrived he was unable to ascend. He was deemed insane.
The story of shepherd Bedward found itself into legend and folklore, not to mention a certain amount of derision. This much affected the surviving members of Bedward's flock, their descendants and many people of August Town for several decades. It became increasingly difficult to research the true story and it remained under a veil. The novelist Miller said it was all told to him by an old aunt.
Being just outside the gates of the university, August Town became quite a university village in a realistic as well as a romantic sense. Many students lived in apartments, rented houses and rooms in the community and it grew to have a significant number of intellectual inhabitants and is in some ways a satellite. Additionally it appealed to university radicals as a focal point for revolution or as an ideal locale for "groundings" with the folk, the rustic rural farmers and the proletariat.
August Town, of course, was also a centre for the sub-culture of reggae music and dance hall.  It is extremely alive in those terms for the good and for the disastrous. It attracted those who take advantage of the popularity afforded by the music to become "dons" and "generals", engage in gun warfare, drugs and murder. A good example of this was a particularly well known dance hall artiste who was also a criminal who was once driven out of August Town by an army of angry and fed-up residents.
Many sides and colours of August Town are reflected in Stewart's poem. It well qualifies as a "reggae poem" according to Dawes and inspired the poet's imagination stimulated by a community steeped in dub music, dance hall, and the spirit of the sub-culture. All of this speaks to a quality of literature that developed in Jamaica in the 55 years since independence. It is a literature that has been fed by the folk as well as by the proletariat and by the music that resonated from the ghettos to become multi-million dollar industries.
Comments

Popular literature is an important and substantial study. It is a genre whose international impact is astounding.

At this time in Trinidad and Tobago the festival of Ramlila (called Ramleela there) is very widely celebrated.

How can anyone forget the magic of that childhood realm called  "on the way home from school…"?


A very significant factor in Carifesta is literature. A meaningful study of this regional cultural festival is a lengthy and complex undertaking that will require many revisits, including its treatment and representation of the region's literature.

Flame-Heart So much have I forgot in ten years, So much in ten brief years.