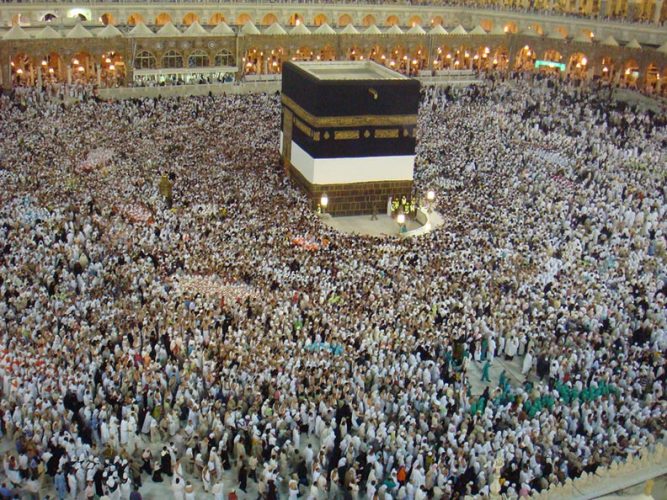 Faith is at the core of all religious festivals, but they tend to follow discernible patterns in the way they are practiced. In cultural studies, there is no attempt to treat with the religion. This is an attempt to analyse some cultural elements of religious festivals, involving the way belief is played out in public ways. In this case the main interest is the theatrical aspect.


Muslim festivals have developed a reputation of not being flambouyant or ostentatious. This is in contrast to, for instance, some Hindu celebrations known for their vibrant colour and spectacle, such as Phagwah or Diwali; or even the Chinese Spring Festival (New Year) known for its vibrancy. But close examination of Eid ul-Adha does not entirely support that conclusion. It is a highly theatrical festival. ….
To continue reading this article
Comments

A very significant factor in Carifesta is literature. A meaningful study of this regional cultural festival is a lengthy and complex undertaking that will require many revisits, including its treatment and representation of the region's literature.

Flame-Heart So much have I forgot in ten years, So much in ten brief years.


Guyana proved itself a major force in Carifesta XIII. The performances and exhibitions commanded attention and made a notable impression upon all, it seemed, in Barbados last month.

Carifesta XIII is in progress in Barbados. This edition of the region's premier festival of the arts has underlined a number of issues affecting the festival and a number of patterns that have formed, indicating trends that have developed.

There is a substantial body of work by a writer who was one of St Lucia's most outstanding dramatists and who was quite dominant among West Indian playwrights throughout the 1960s into the 1970s.