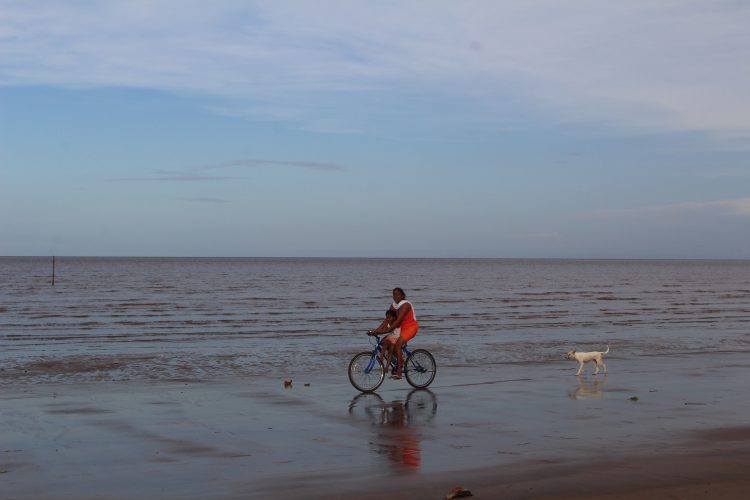 Cullen on the Essequibo Coast is precisely 23.5 kilometres from Supenaam, between Bremen and Abrams Zuil. It is home to close to 100 persons. To get to Cullen from Georgetown, one must travel to Parika, by car or minibus, take the ferry or a speedboat to Good Hope/Supenaam and then another car or bus along the coast.
When I arrived, scores of passengers filed off the ferry at the Good Hope/Supenaam Stelling setting out for different villages along the coast; some were headed for the fresh water lakes.
Getting out of the car at Cullen, the first things that caught my eye were the flamboyant trees growing along the sides of the road and other flowers dotted in-between. Right away I could see that it was a well-kept little community…..
To continue reading this article
Comments

Blenheim, is the second village in the south of Leguan, between Enterprise and Endeavour, less than a mile from the stelling.

Pakistan sits snugly between Windsor Forest and La Jalousie on the West Coast Demerara approximately nine kilometres from the Vreed-en-Hoop Police Station.

New Forest is one of the last villages you get to when heading into East Canje, Berbice. While many claim that New Forest is located directly after Gangaram Village, residents of the area told the World Beyond Georgetown that New Forest is actually located further down; after Gangaram there are several other villages with just a few houses before New Forest.

La Harmonie, West Bank Demerara appears to be facing extinction; only three families reside there.

Nooitgedacht is a village on Wakenaam Island running parallel to Arthurville, which was featured last week.