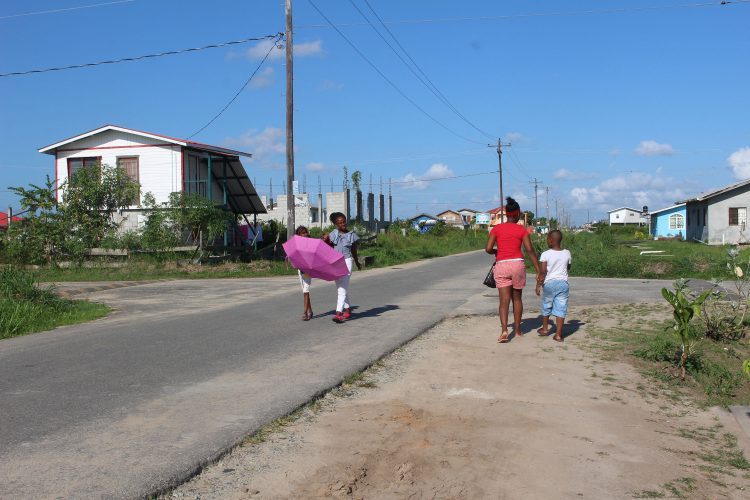 In Canal Number One, West Bank Demerara approximately six miles from the Vreed-en-Hoop Police Station is a busy little village called Recht door Zee. Although it has been only five years since villagers of Phase Two have been allotted plots of land, the housing scheme has already grown to hundreds.
To visit the village, one can take a car at Vreed-en-Hoop junction just outside the Guyoil Gas Station or at the Number One Canal/Bagotville junction.
"I been living here five years now…. I used to live in La Grange. When I come here, there was no water or light. Two years back we get light and water. When we move in here, it had four houses…. The road was the red loam; progress here was fast though," said shopkeeper Sheila Khan.
Nearby, children walked along the street and boys were running errands on bicycles, some so big for them that their feet barely touched the pedals and ….
To continue reading this article
Comments

Photos by Joanna Dhanraj Lust en Rust is a new village; its residents were given lots in 2014.

Goed Bananen Land can be found between Adelphi and Betsy Ground in East Canje Berbice.

Dryshore is a quiet little village in Essequibo, approximately four miles from the Supenaam jetty skirted by the villages of Warousi and Hibernia.

Warren Plantation is on the Corentyne Coast, directly after Number 19 Village when one is travelling from New Amsterdam.

Blenheim, is the second village in the south of Leguan, between Enterprise and Endeavour, less than a mile from the stelling.