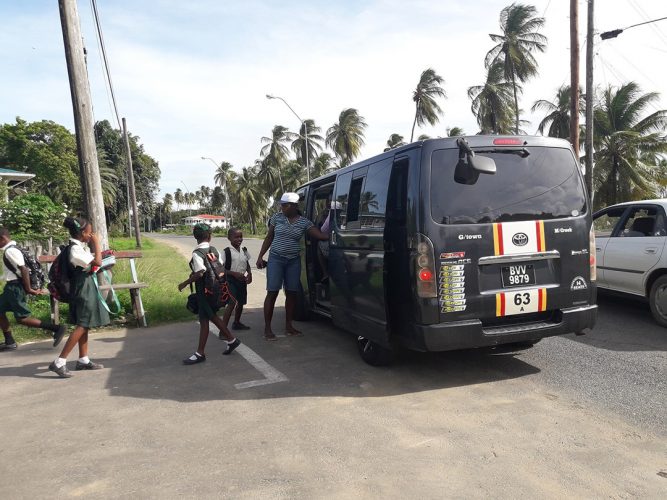 A friendly little village in Mahaicony situated approximately 51 kilometres from Georgetown, Cottage is a haven to its more than 250 residents, whose foreparents reportedly took up residence there in the mid-1800s.
Cottage was once a cotton plantation, a few persons claimed, and some of the early families were the Chichesters, the Bynoes, the Washingtons, the Chisholms, the Nelsons, the Byrnes and the Duncans. Today, the people in Cottage get by through rice farming, gold mining and cattle rearing.
Some of the villagers were out and about chatting, while others were busy in their farms or herding their cattle. One man, noticing my presence, asked if I was lost and needed his help. Informed of the reason for my visit, he directed me to his residence where ducks swam out front in the drain. His wife, Patricia Chichester, sat on a bench beneath their house surrounded by cows, sheep, chickens, dogs and more ducks.
Patricia Chichester has ….
To continue reading this article
Comments

Photos by Joanna Dhanraj Approximately 48 kilometres from Georgetown and bordered by Fairfield and Carlton Hall with its expanse stretching to the Atlantic on one side and the rice fields on the other is the community of Broomhall.

Hauraruni is a Christian cooperative approximately 34 miles from Georgetown or 15 miles from the Soesdyke junction on the Linden/Soesdyke Highway.

Photos by Joanna Dhanraj  Hampshire on the Corentyne, Berbice is situated 12.7 miles from the Government Buildings in New Amsterdam and is home to hundreds of residents; it is flanked on either side by Belvedere and Williamsburg.

Just 11.5 kilometres from Supenaam is the serene and peaceful little village of Pomona.

Story and photos by Joanna Dhanraj Goedverwagting, East Cost Demerara is enclosed by Sparendaam, Ogle, farmland and the Atlantic Ocean in the north.