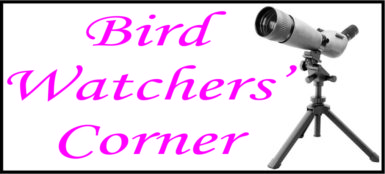 The white-chinned woodcreeper  (Dendrocincla merula) is a species of bird in the Dendrocolaptinae subfamily. It is found in  Bolivia, Brazil, Colombia, Ecuador, French Guiana,  Guyana, Peru, Suriname, and  Venezuela. Its natural habitat is subtropical or tropical moist lowland  forests. It preys heavily on army ant swarms.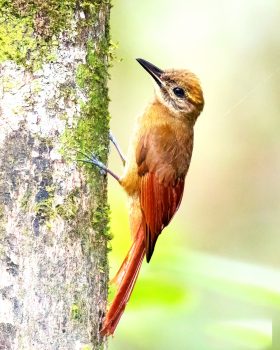 Comments

The Southern House Wren (Troglodytes musculus) is a common backyard bird, found over nearly the entire Western Hemisphere. 

The red-eyed vireo (Vireo olivaceus) is a small American songbird. It is somewhat warbler-like but not closely related to the New World warblers (Parulidae).

The Flavescent Warbler (Myiothlypis flaveola) is a species of bird in the Parulidae family.

The Bicoloured Wren (Campylorhynchus griseus) is found from northern Colombia through Venezuela, interior Guyana and the extreme north of Brazil in Roraima.

White-fringed Antwren (Formicivora grisea) in undergrowth in Linden, Guyana (Photo by Kester Clarke www.kesterclarke.net) The White-fringed Antwren lives mainly in wooded areas and edges.