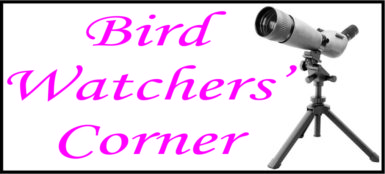 The white-chinned woodcreeper  (Dendrocincla merula) is a species of bird in the Dendrocolaptinae subfamily. It is found in  Bolivia, Brazil, Colombia, Ecuador, French Guiana,  Guyana, Peru, Suriname, and  Venezuela. Its natural habitat is subtropical or tropical moist lowland  forests. It preys heavily on army ant swarms.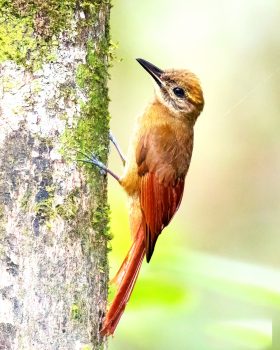 Comments

The Bronzy Jacamar (Galbula leucogastra) is a species of bird in the family Galbulidae.

The black-throated mango (Anthracothorax nigricollis) is a mainly South American hummingbird species. The male has glossy bright green upperparts.

Black-tailed Tityra (Tityra cayana) perched on a branch at Sloth Island, Essequibo River.

The Capuchinbird (Perissocephalus tricolor) is a large thick-set suboscine passerine with a relatively heavy bill.

The Muscovy duck (Cairina moschata) is a large duck native to Mexico, Central, and South America.