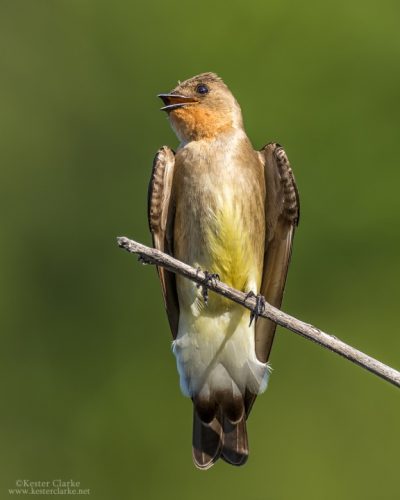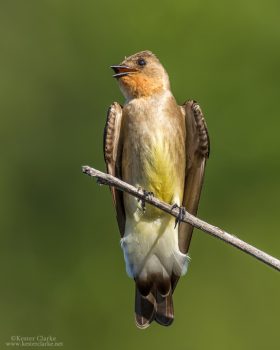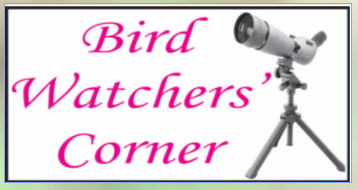 The southern rough-winged swallow (Stelgidopteryx ruficollis) is a small swallow. It is found in Central and South America and Trinidad.
The adult is brown above, with blackish wings and tail and a pale grey rump. The throat and upper breast are rufous with the lower underparts yellowish-white. The tail is slightly forked.
Southern rough-winged swallows forage for insects in flight, usually flying low with a slow deliberate flight.
Comments

The Yellow-crowned Night Heron (Nyctanassa violacea)is found in the Americas. The body and back are a smooth grey-blue, with a black scaled pattern on the wings.

The Willet (Tringa semipalmata) breeds in North America and the West Indies and winters in southern North America, Central America, the West Indies and South America.

The Whimbrel (Numenius phaeopus) is a migratory  species wintering on coasts in Africa, South America, south Asia  into  Australasia and southern North America.

The Tricolored Heron (Egretta tricolor) is found in the Gulf states of the United States and northern Mexico south through Central America and the Caribbean to central Brazil and Peru.

The Thrush-like Antpitta (Myrmothera campanisona) is found in the Amazon Basin from eastern Colombia to the Guianas, south through Amazonian Brazil, Ecuador, and Peru, to northern Bolivia.