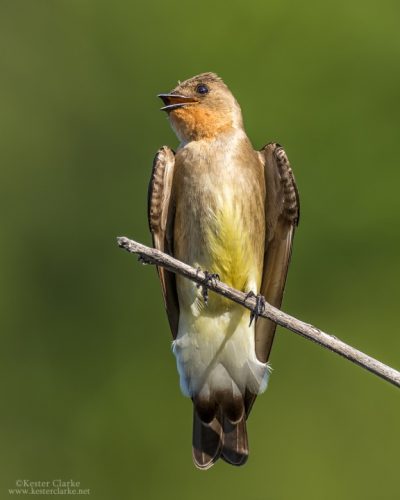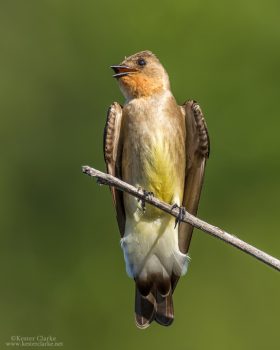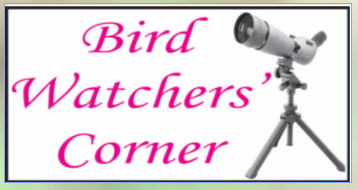 The southern rough-winged swallow (Stelgidopteryx ruficollis) is a small swallow. It is found in Central and South America and Trinidad.
The adult is brown above, with blackish wings and tail and a pale grey rump. The throat and upper breast are rufous with the lower underparts yellowish-white. The tail is slightly forked.
Southern rough-winged swallows forage for insects in flight, usually flying low with a slow deliberate flight.
Comments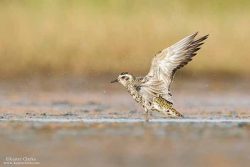 The American Golden-Plover can be found in the Arctic tundra from northern Canada  and Alaska.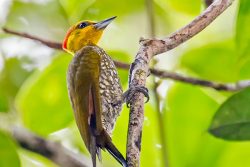 The Yellow-throated Wood-pecker (Piculus flavigula) is found across much of Amazonia. Males have a bright red forehead to nape with dark feather bases and a completely yellow throat.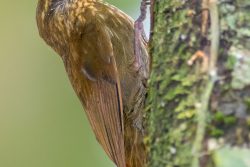 The Wedge-billed Woodcreeper (Glyphorynchus spirurus) is found in southern Mexico to northern Bolivia, central Brazil and the Guianas.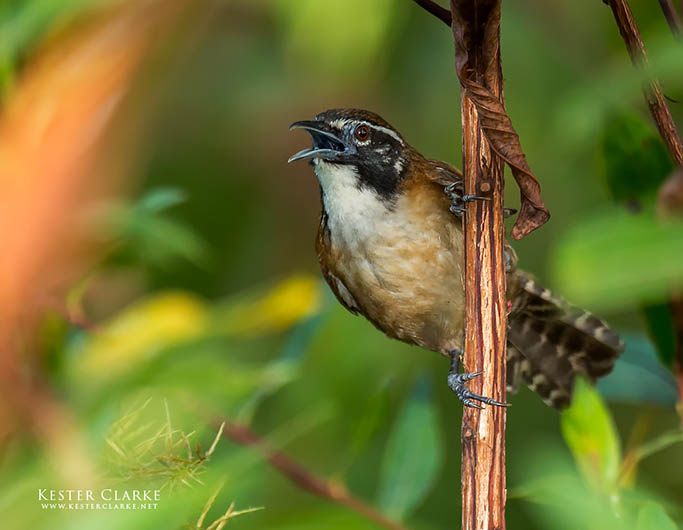 Coraya Wren (Pheugopedius coraya) is widespread in the northern South American lowlands. This wren is rufous above and whitish below with gray breast sides and buffy flanks, a dark and pale brown barred tail, a dark brown cap, and black face marked with thin, white lateral stripes.