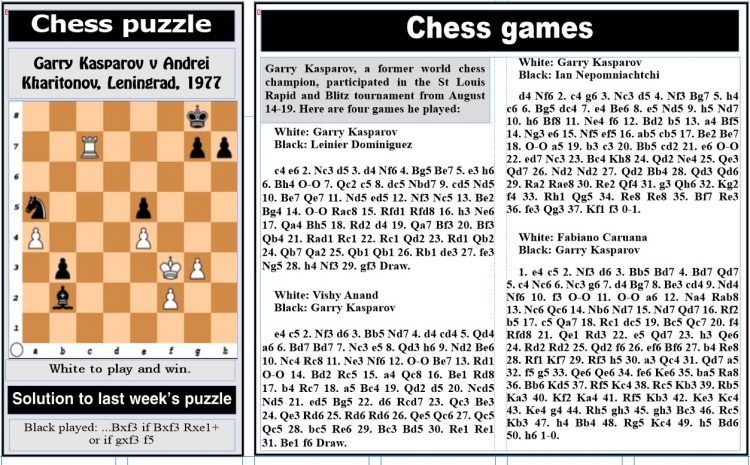 At the St Louis Rapid and Blitz Tournament the chess world eagerly awaited the re-


emergence of the former 13th world champion from Russia, Garry Kasparov. Disappointingly, much of the positive anticipation diminished as Kasparov struggled in the Rapid category of the tournament.
He finished, with another former world champion, Viswanathan Anand, at the bottom of the points table in the Rapids.
The Blitz section of the tournament was completed yesterday. At the halfway mark, however, at the time of writing, it was unlikely that Kasparov would make an impact to affect the overall standing of the Blitz games. He outplayed grandmaster David Navara in a positional encounter only to throw the game away as his time subsided.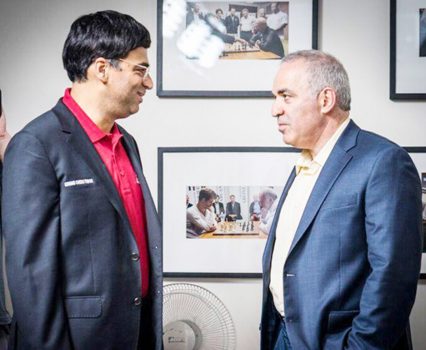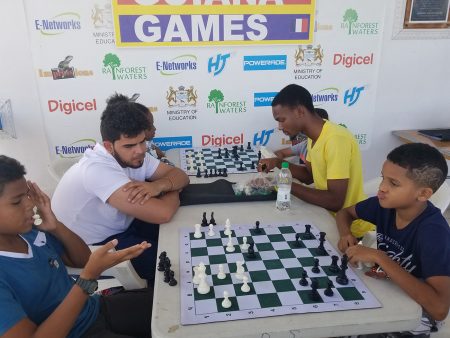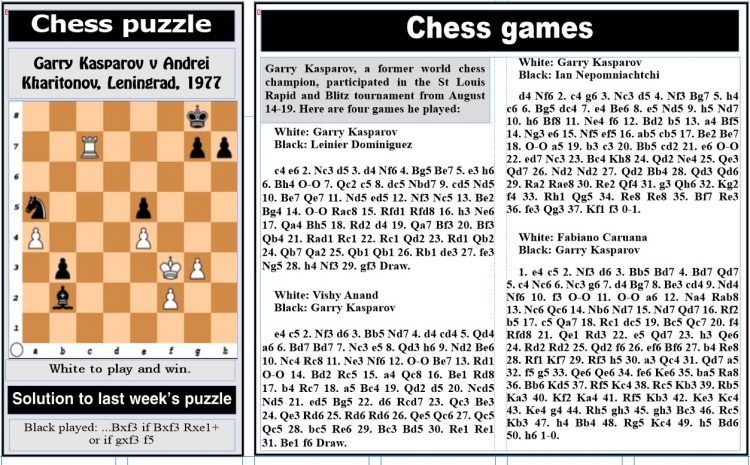 Comments

One of the selected aspirations of a chess grandmaster is to become a world chess champion.

You explain deep mysteries, because even the dark is light to you. – Daniel: 2:22 It was 45 years ago, that American Bobby Fischer, challenged Boris Spassky of the then Soviet Union, for the world chess championship title; today that story is still being repeated, analyzed and debated.

In his largely entertaining and insightful book,  Grandmasters of Chess Pulitzer prize winner and music critic/chess correspondent for the New York Times, Harold C Schonberg, tells us about the origin of the word grandmaster.

In 2005 when he retired from active competition, Russian Grandmaster and World Chess Champion Garry Kasparov was the highest-ranked player in the world.

When the finest chess players on the planet clash in the same competition, no one, not even the world champion, is safe.