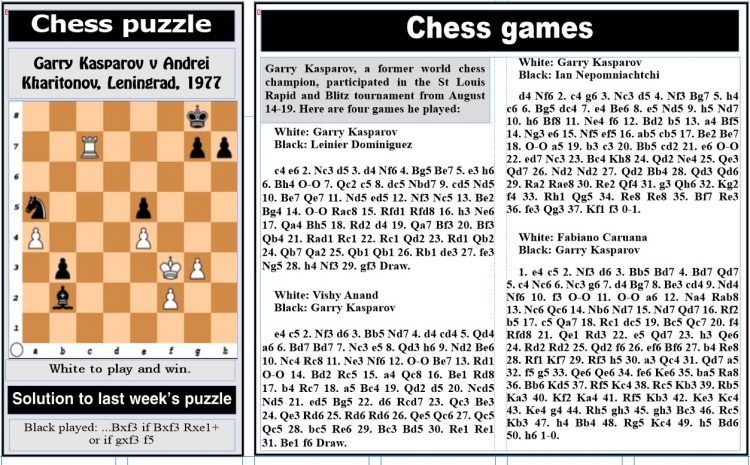 At the St Louis Rapid and Blitz Tournament the chess world eagerly awaited the re-


emergence of the former 13th world champion from Russia, Garry Kasparov. Disappointingly, much of the positive anticipation diminished as Kasparov struggled in the Rapid category of the tournament.
He finished, with another former world champion, Viswanathan Anand, at the bottom of the points table in the Rapids.
The Blitz section of the tournament was completed yesterday. At the halfway mark, however, at the time of writing, it was unlikely that Kasparov would make an impact to affect the overall standing of the Blitz games. He outplayed grandmaster David Navara in a positional encounter only to throw the game away as his time subsided.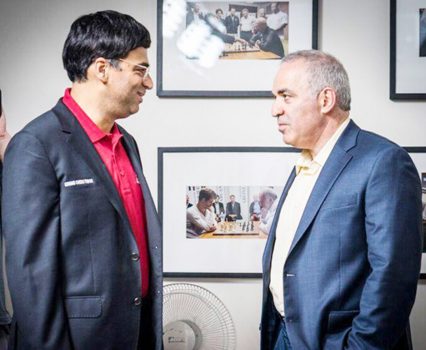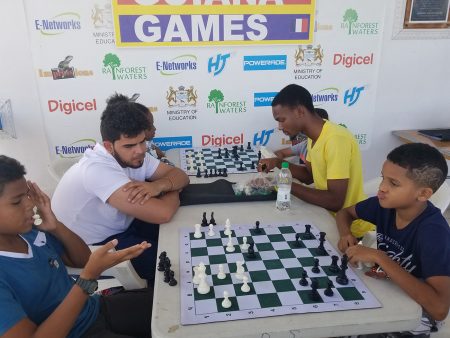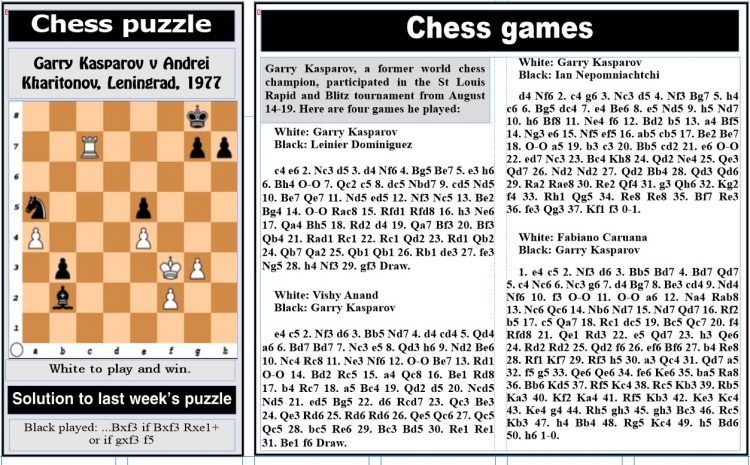 Comments

India's chess superstar Viswanathan Anand, Holland's Anish Giri, Azerbaijan's Shakhriyar Mamedyarov and the US's Wesley So are co-leaders in the exclusive Masters category of the Tata Steel Chess Tournament ongoing in Wijk aan Zee, Netherlands, after five rounds of the 13-game competition.

2017 was a great year for world chess. The column highlighted whatever was of importance in chess locally and internationally.

Chess grandmasters Viswanathan Anand and Ju Wenjun, and Magnus Carlsen and Nana Dzagnidze completed 2017 in fine style as they won the World Rapid Championships and the World Blitz Championships.

Guyana's chess for 2017 has both been invigorating and disappointing. On the positive side, the Berbice Chess Association was established, an overture was made to the Georgetown Prison, Guyana was represented at an important World Chess Federation (FIDE) overseas meeting, the Berbice Inter-Schools Chess Championship was held and Guyana won the inaugural Caribbean Chess Cup.

"Dear God," she prayed, "let me be something every minute of every hour of my life." – Betty Smith, A Tree Grows in Brooklyn Dennis Ivor Patterson, 73, died on Tuesday, December 12, 2017.