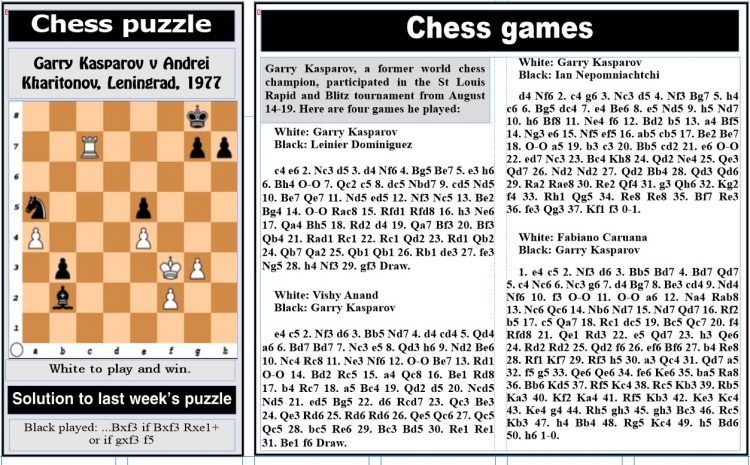 At the St Louis Rapid and Blitz Tournament the chess world eagerly awaited the re-


emergence of the former 13th world champion from Russia, Garry Kasparov. Disappointingly, much of the positive anticipation diminished as Kasparov struggled in the Rapid category of the tournament.
He finished, with another former world champion, Viswanathan Anand, at the bottom of the points table in the Rapids.
The Blitz section of the tournament was completed yesterday. At the halfway mark, however, at the time of writing, it was unlikely that Kasparov would make an impact to affect the overall standing of the Blitz games. He outplayed grandmaster David Navara in a positional encounter only to throw the game away as his time subsided.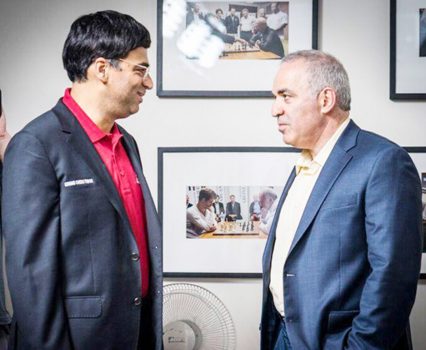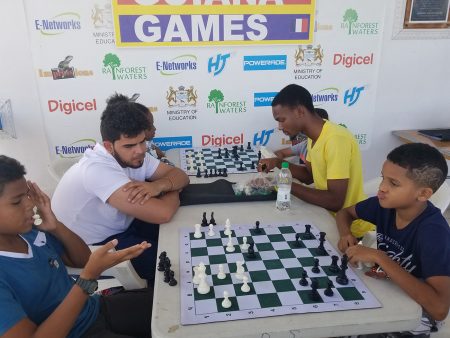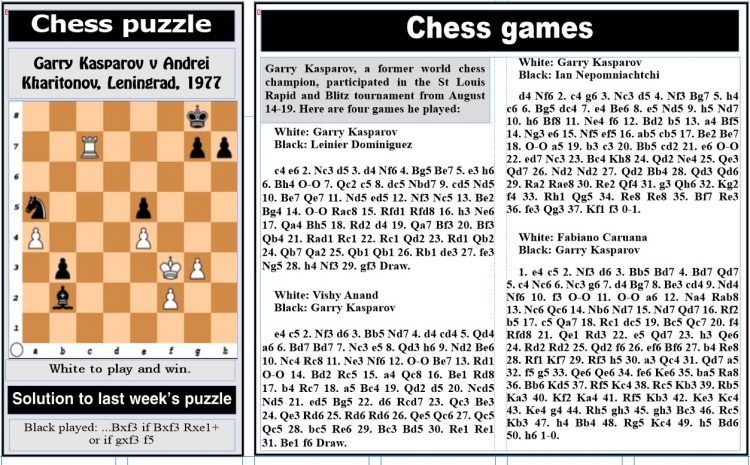 Comments

"Never be afraid to try something new. Remember, amateurs built the Ark; professionals built the Titanic." – Anonymous Each child who learns chess, learns something new.

Ever since the 1960s, the Candidates chess matches and subsequently the chess tournaments, have been recognized as definitive and contentious battles.

The recent Berbice Inter-Schools Chess Championship coincided with the first Jamaican International Chess Festival.

Chess is a catalyst for social development in communities that are underserved. We need to give these alternative pathways to the youngsters in our communities so that they know there are other ways to success." – Prime Minister of Jamaica Andrew Holness, at the launch of the inaugural Jamaican International Chess Festival earlier this month.

"I tried to be reasonable; I didn't like it." – Clint Eastwood In the game of chess, you cannot be reasonable.