In 2005 when he retired from active competition, Russian Grandmaster and World Chess Champion Garry Kasparov was the highest-ranked player in the world. Owing to his spectacular accomplishments, which captivated the imagination of the public far and wide, Kasparov was generally believed to be the greatest chess player who has ever lived. That belief still resonates with the public to this day.


So, when we learnt that Kasparov was emerging from a 12-year retirement to compete in the St Louis Rapid and Blitz Tournament, we were excited. We were brimming with anticipation. We wanted to witness what the champ had to offer.
We did not wait long to realize that Kasparov was not his usual dominant self. He scored an unimpressive 13.0/27 in the combined Rapid and Blitz tournaments; 4.0/9 in the Rapid and 9.0/18 in the Blitz. Kasparov's performance was modest if you give him credit for being inactive for so long, but theoretically, he was equally equipped when juxtaposed with all of the other competitors. The former champ demonstrated some aggressiveness as he played g4 and h4 on separate occasions, wishing for a fight to the end.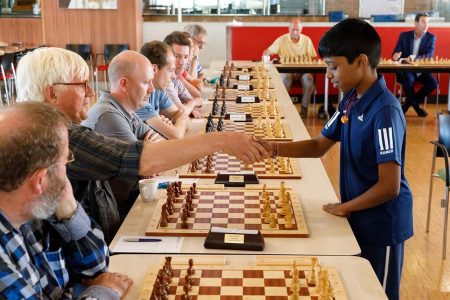 Regrettably, he contributed to some missed chances principally because he misused the timer. Constant practice in competitive chess clearly remains a key ingredient for winning games and subsequently winning tournaments.
Now that we have seen Kasparov in action again, the question is whether we would see more of him in competitive engagements.
In the meantime, Indian chess prodigy and Inter-national Master, 12-year-old R Praggnanandhaa, crossed the fabled 2500 FIDE ELO mark at the recent grandmaster tournament in Vlissingen, Netherlands. By doing so, 'Pragg,' as he is called, is on his way to becoming a full-fledged chess grandmaster.
Russia's Sergey Karjakin holds the record for being the youngest grandmaster ever. He achieved the famous title at age of 12 years, seven months. Pragg turned 12 on August 10, 2017. To break Karjakin's record, he would have to score three outstanding grandmaster performances by the end of January next year. Can he do it?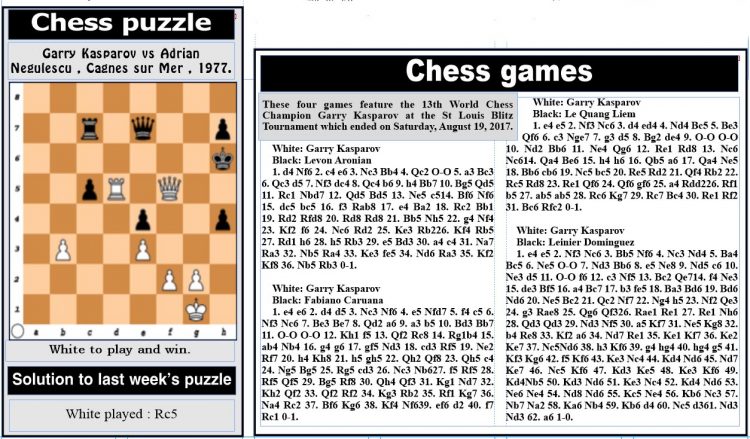 Around the Web