Following a full two weeks of elite international chess, Armenian grandmaster Levon Aronian toppled each of his opponents to emerge victorious in the 2017 World Cup. On the final day of the competition, Aronian defeated Ding Liren of China in the shortened version of the game: two games at 25 minutes per player for each game. Earlier, on four separate days, Ding had successfully contained his opponent's


technique by drawing in the four longer classical instances. Much more than pocketing the substantial prize money for winning the World Cup, Aronian secured a  place in the March 2018 Candi-dates Chess Tournament scheduled to be held in Germany. Actually, the World Cup qualified the winner, Aronian and Liren, the runner-up, to play in the Candidates. The two will join Russia's Sergey Karjakin and five currently unknown additional participants in the Candi-dates. The selection process has not yet been completed. The winner of the Candidates will oppose world champion Magnus Carlsen of Norway for the chess championship of the world.  ….
To continue reading this article
Comments

"I tried to be reasonable; I didn't like it." – Clint Eastwood In the game of chess, you cannot be reasonable.

Magnus Carlsen, 26, the charismatic Norwegian who is the World Chess Champion, blew away some eminent grandmasters to capture the 2017 Isle of Man Open Chess Tournament last Sunday.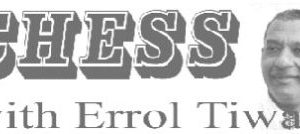 The most accurate chess thinkers worldwide, the most prolific grandmasters in the world, 128 of them, began the 2017 FIDE World Cup with solid hopes of taking one of the two qualifying spots for next year's Candidates Tournament.

One of the selected aspirations of a chess grandmaster is to become a world chess champion.

You explain deep mysteries, because even the dark is light to you. – Daniel: 2:22 It was 45 years ago, that American Bobby Fischer, challenged Boris Spassky of the then Soviet Union, for the world chess championship title; today that story is still being repeated, analyzed and debated.