The recent Berbice Inter-Schools Chess Championship coincided with the first Jamaican International Chess Festival. Both events targeted youngsters and signalled promise that chess is moving in the right direction. We have to keep moving forward if we intend for the English-speaking Caribbean to produce, at the very least, some eminent chess masters, and at the most, spectacular grandmasters.

In Berbice, New Amsterdam Multilateral demonstrated its chess prowess by winning the championship, while the individual first prize went to Darwin London Nurse of the Berbice Educational Institute. President of the Berbice Chess Association Krishnanand Raghunandan expressed the hope that the participation of ten schools from Berbice would inspire an increase in the number for 2018.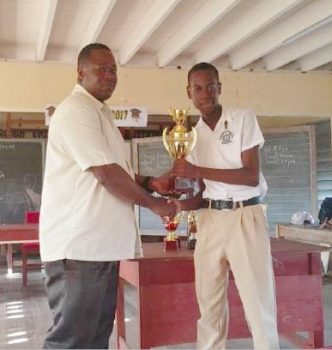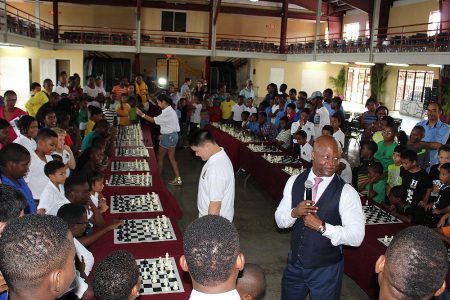 Over in Jamaica, its most famous chess son, grandmaster Maurice Ashley, organized the first International Chess Festival for his nation. He was accompanied by youthful grandmasters Akshat Chandra and Awonder Liang, woman grandmaster Qiyu Zhou and woman international master Akshita Gorti. The aim of the festival was to inspire the youth of Jamaica to play chess. Ashley's four international chess associates delivered speeches, gave simultaneous exhibitions, and played rapid and blitz chess. They all have notable achievements and represent some of the most prodigious chess talents worldwide.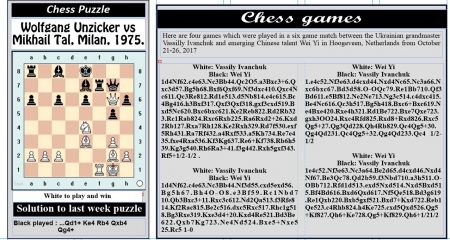 At the festival's launch, Jamaican Prime Minister Andrew Holness noted: "Chess is a catalyst for social development in communities that are underserved. We need to give these alternative pathways to the youngsters in our communities so that they know there are other ways to success."
Around the Web