"Never be afraid to try something new. Remember, amateurs built the Ark; professionals built the Titanic." – Anonymous
Each child who learns chess, learns something new. Talent for the game could either be developed, or set aside. Thousands of children learn chess each year but only the ones who play competitively, and advance in rank via the FIDE Elo points system, attract attention. The world of international chess is competitive.

Guyana has equal opportunities similar to the benefits enjoyed by the developed nations to forge ahead in chess selectively. But first we have to practice at home with sagaciousness before we can compete with élan overseas. We should not wait for, neither should we depend only on the biennial chess Olympiad for recognition. If we do, our chess would be stagnated.
Chess may be distantly related to mathematics. As a child, mathematics held little appeal for me. When I learnt chess, however, I understood mathematics better. For example, the squares on the chess board kept coming alive as I replayed famous games, and further, as I wrote down chess notation.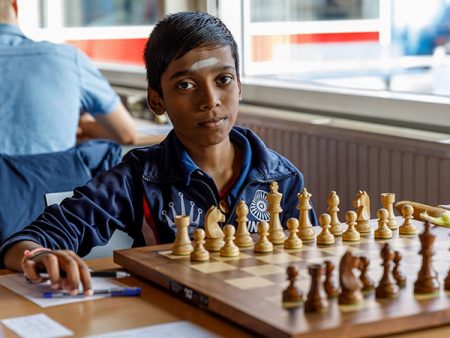 Mathematics, music and chess are the only creative fields known for child prodigies. With chess, Jose Raul Capablanca (Cuba), Paul Morphy and Samuel Reshevsky (USA), were masters of the board as very young children, according to chess history. They realized their talent for the game purely by accident.
Usually, child prodigies demonstrate exceptional promise as they mature in the game. Their unusual concentration and willpower matured with age. Magnus Carlsen qualified as a grandmaster at age 13-plus and today he is a celebrated world chess champion. Last year, Russian grandmaster Sergey Karjakin won, perhaps the strongest Candidates chess tournament to date. He became a grandmaster at age 12-plus.
It is a matter of pride when a nation produces a child prodigy in chess. Additionally, it is more influential when that prodigy becomes a grandmaster earlier than usual. Chess theorists supposedly believe a child grandmaster defines a nation's intellectual capacity.
Karjakin of Russia became a chess grandmaster at 12 years, 7 months and 0 days, the youngest grandmaster ever in the history of the game. India had held the second spot for the youngest grandmaster ever, until recently, when Nodirbek Abdusattorov of Uzbekistan broke the record at the age of 13 years, one month and 11 days. Nevertheless, not to be outshone, India has invigorated the race and is reaching for the landmark title of youngest grandmaster. Rameshbabu Praggnanandhaa, at age 12-plus, is going for it.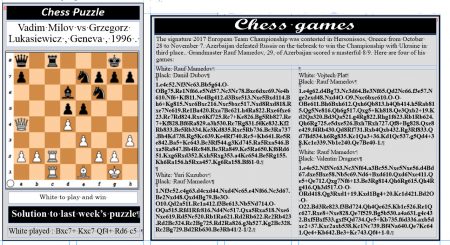 The difficulty is that Praggnanandhaa has to establish three grandmaster norms before March 2018. A grandmaster norm is achieved when a competitor successfully engages other grandmasters and demonstrates a plus score at the conclusion of the tournament. For this year, Pragg rated at FIDE 2509 Elo points, played the Tata Steel, the Vlissingen, Isle of Man, Chigorin and St Petersburg grandmaster tournaments but failed to achieve a 2600 grandmaster norm. At the Vlissingen and Isle of Man tournaments, he faded in the crucial closing rounds. For the remainder of the year, Pragg would likely intensify his training and compete in the 2017 World Youth (under-16) chess Olympiad in December in India in preparation for the vital grandmaster tournaments during the first quarter of 2018. Pragg became the youngest International Master ever at 10 years, 10 months and 19 days. Can he become the world's youngest chess grandmaster?
Around the Web