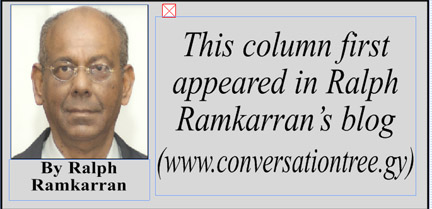 The public has been gripped over the past few weeks by the evidence which has been emerging from the Commission of Inquiry (CoI) into the alleged plot to assassinate President David Granger.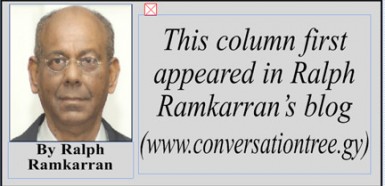 The CoI was announced on July 11 and Demerara Waves quoted parts of the Terms of Reference (TOR): "The Commission will review all actions taken by the Guyana Police Force and examine whether there was evidence failure, neglect or omission to thoroughly or properly investigate the intention or plan to assassinate the President and determine whether such failure or omission was intentional…The Commission of Inquiry will also seek to determine whether any person and, in particular, officers of the Guyana Police Force had any information before and after reports were made of the plan to assassinate the President and whether any such officers communicated that information to a superior authority."
Responding to concerns raised by the Opposition, Minister of State Joe Harmon is reported to have said that CoIs are used by the administration to "ferret out information, which would not necessarily be made available during regular investigations." The Guyana Chronicle reported that it was told that the CoI "would address among other things the police's investigation of the case." In any event, the TOR suggest that there will be an investigation of the investigators, which must address whether there has been a dereliction of duty or failure to properly investigate the matter…..
To continue reading this article
Comments

Alexandra Kollontai (1872-1952) was a leading Bolshevik and the earliest champion of women's rights under the new Soviet government.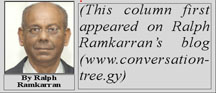 There are approximately 2,000 prisoners in the five facilities in Georgetown, New Amsterdam, Mazaruni, Lusignan and Timehri.

Being away for the past six weeks allowed me the luxury of leisurely contemplating Guyana from afar.

The performance of the British Labour Party in the elections last week has been spectacular.

The Guyana Bar Association (GBA) had its annual general meeting on Wednesday last and elected a new Bar Council, the name of its executive.