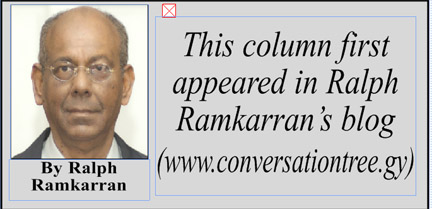 The drive for ethnic dominance is an unavoidable consequence of our social history. It manifests itself in numerous ways and appears in discourses relating to social and economic policy. More importantly and fundamentally, it appears in political competition. Ideas of ethnic dominance have always shaped our society, and politics could not have escaped it even if it had tried. Our main political parties understand this reality but have each constructed an historical narrative that tells an alternative story. The narratives have subsisted together with and have had a parallel trajectory with the drive for ethnic dominance.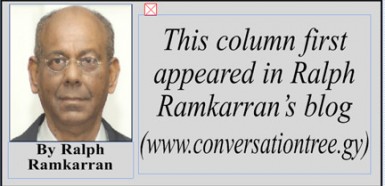 Even the youthful leaders who formed the early political movement, the Political Affairs Committee of 1947 and the Peoples Progressive Party in 1950, did so with the understanding that ethnic unity was a vital pre-requisite. The split of the PPP in 1955, although overtly between 'moderates' and 'extremists,' was led by an African Guyanese, Burnham, the 'moderate' and the walkout was against the Indian Guyanese, Cheddi Jagan, the 'extremist,' resulting from a demand made by Burnham for 'leader or nothing.' But within a short time the split inevitably developed ethnic dimensions. The ethnic violence of the 1960s and two decades of authoritarian rule have together ensured its rigidity and sharpened its significance as a factor in Guyana's politics unlike, say, Trinidad and Tobago, and have brought home the need to create political and constitutional structures that would undermine its political potency…..
To continue reading this article
Comments

The Peoples' Progressive Party went to extraordinary lengths over ten months to find eighteen Guyanese willing to agree to have their names submitted to the President of Guyana for consideration to be appointed to one of the most difficult, controversial and thankless of jobs ‒ Chair of the Elections Commission.

For more than twenty years the task of choosing a chairperson of the Elections Commission (Gecom) was without controversy.

Membership of our two main political parties does not necessarily imply that one is a racist or subscribes to an ethnic approach to politics.

The government is silently leaning the economy towards Burnham's socialist control system, to cooperativism and poverty, where the sugar workers suffer and the private sector has no influence.

I adopt the sentiments of Lincoln Lewis, who writes frequently on constitutional matters.