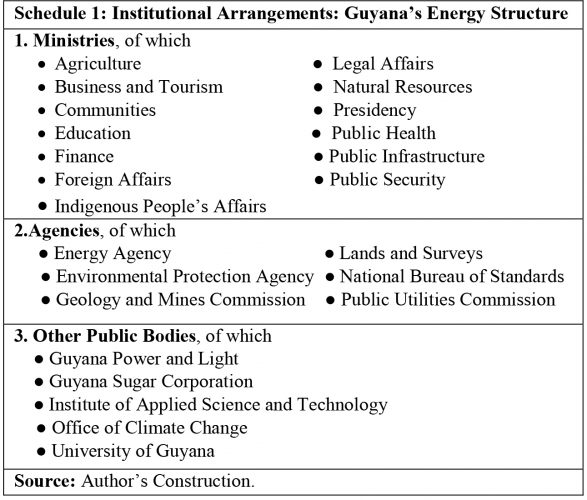 Introduction
As indicated last week, today's column is designed principally to pronounce on Decision Rule 4. Rule 4 focuses on the strategic direction for the best use of Guyana's oil wealth, given its prevailing development predicament. In this regard, readers should recall that the previous column had summarily specified Guyana's solemn medium to long-term commitments, at both the global and regional levels, for the sustainable utilization of renewable energy as the centrepiece of its aspirational development goals. These goals include, but are not limited to: 1) the global sustainable development goals (SDGs), 2015-2030;  2) Caricom's adaptation of the SDGs and other global/regional goals (for example, Small Island Developing States, SIDS) as consolidated in the Caricom Sustainable Energy Roadmap and Strategy (C-SERMS); and 3) ultimately, the national goal of a 'Green State'.
Natural resources review
Even the most cursory review of Guyana's history, geography, economy, and resource endowment would certainly reveal that, next to its diverse peoples, its greatest resource endowment undoubtedly lies in its abundant natural resources. For that reason, I have been reviewing Guyana's resource endowment in my weekly series of columns on the extractive industries. This series started almost two years ago (on December 27, 2015), in ….
To continue reading this article
Comments


Introduction Last week's column welcomed the coming release of Guyana's petroleum contracts. It also identified that, based on the standard industry classification, there are four principal types of such contracts.

Introduction Last week's column argued that, the best use of Guyana's oil wealth would be strategic spending on, and through, a dedicated Ministry of Renewable Energy.

Introduction Last week's column had raised an outside-the-box consideration, which is that Guyana's best use of its coming petroleum benefits/revenues might well lie in their utilization as strategic spending on renewable energy.

Decision Rule 3 Last week's column continued the exploration of Guyana's natural gas prospects, both "associated with/and not associated with" its recent substantial petroleum finds.

Introduction Last week's column had raised the conundrum: What next? Given that, I am advising against state investment in oil refining therefore, what other major options I am recommending for realizing the substantial potential of Guyana's recent petroleum finds.