Fast food for me falls into two categories – traditional, as in foods that you buy from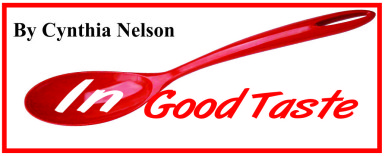 large chains that include things like, chicken and chips, burgers, pizzas and sandwiches. The other category is foods that cook up quickly and require little or no preparation, like today's recipe.
Prawns, as in large ones used in this recipe take no more than a minute and a half to cook; jumbo prawns will take about 2 to 2 and a half minutes to cook, it's that fast-cooking. Anything longer and you are looking at hard, rubbery shrimp. As a result of this fast cooking, it is best to use techniques that facilitate quick cooking such as grilling, pan searing, steaming, pan-frying or sautéing. To sauté means to  fry quickly in a little fat and that is exactly how this shrimp was cooked. When using this cooking application it is best to season the ingredient(s) well and if you have the time, let it marinate for a few minutes before cooking…..
To continue reading this article
Comments

Thomas "Tom" Kerridge is a well-known Michelin-starred British chef. His series on The Cooking Channel (US) is equally appealing and appetizing.

There are several ways in which to put eggs and cheese together to make a sandwich but my favourite way is old fashioned by today's standards, and harkens back to my childhood.

The combination of bread and cheese is one of life's culinary pleasures. Whether they are cooked together or combined in a sandwich, one bite is never enough.

Two Sundays ago, In Good Taste featured Hummus – a Middle Eastern chickpea spread/dip – topped with Tomato Chutney.

This salad is a meal on its own, but it goes well with grilled or fried seafood, poultry or meat; roasts too.