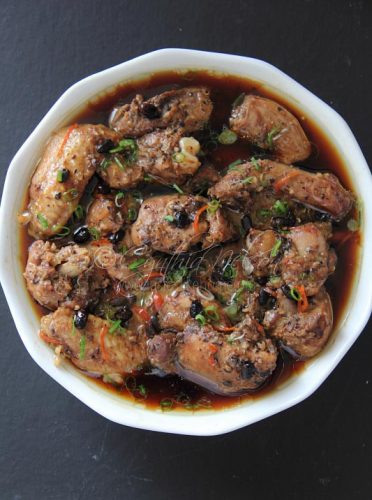 Most people have favourite parts of the chicken they like to eat; and those parts can vary depending on the dish.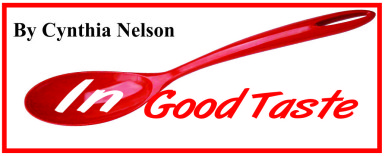 I like the bird's breast in salads (especially in combination with potatoes), sandwiches and soups. I like it grilled or pan-seared too but if cooking it that way, I prefer overnight marinating so that the seasoning can really work in and yield tender moist flesh. Steaming is another method of cooking that yields excellent flavour from chicken breasts, especially when they are well seasoned.
A few months ago I shared with you a recipe for steamed spareribs with preserved black beans and I wanted to follow up now with this recipe for steamed chicken breasts with the same seasoning combination. A quick reminder – preserved/fermented/salted black beans are made from soybeans that have been dried and fermented with salt, sometimes with hot peppers, wine and ginger too. The flavour is strong and this is an ingredient that often appears in Cantonese cooking. You should be able to get it from one of the Asian grocery stores but you can substitute with bottled black bean sauce, though the flavour would not be as pronounced.
For this recipe I used chicken breasts but you can use all parts of a chicken for this recipe. I actually used a whole chicken but cooked the breast separate from the other parts of the chicken. I did this because the breast (white meat) cooks faster than the other parts of the chicken (dark meat). The different cooking times are indicated below, in the recipe.
It is important that the chicken marinate overnight so that it really absorbs the flavourings.
I recommend you do what I did – steam the breast separately from the rest of the chicken so that everything is cooked evenly. You will need a large wide pot with a cover, and a level steamer rack on which you can comfortably sit a heatproof bowl.
Let's get to the recipe.
INGREDIENTS
Steamed Chicken Breasts with Preserved Black Beans Photo by Cynthia Nelson

1 large whole skinless chicken breast, cut into 6 pieces

3 tablespoons preserved black beans, divided (see directions below)
4 cloves garlic
2 tablespoons dry sherry
Minced hot pepper to taste
3 tablespoons sliced scallions (white/purple parts only)
2 tablespoons regular soy sauce
1 teaspoon sesame oil
Salt to taste
2 whole scallions, sliced thinly for garnish (optional)
DIRECTIONS
Rinse and pat dry the chicken. Set aside in a bowl.
Rinse the preserved black beans and divide it – 2 tablespoons and 1 tablespoon. Set aside the 1 tablespoon of the beans for use later. Finely mince the beans with the garlic and add to the meat.
Add the remainder of the ingredients to the meat – dry sherry, hot pepper, soy sauce, sesame oil and salt to taste. Toss well to mix and coat the meat. Cover and refrigerate overnight. Can be marinated for up to 48 hours.
When you are ready to cook the chicken, remove them from the fridge and bring up to room temperature. Transfer the meat to a heatproof bowl.
Add 3 inches of water to a pot, insert the steamer rack, cover pot and bring to a boil over medium-high heat. When the water comes to a boil, remove lid and carefully the rest bowl on top of steamer rack. Cover and steam for 20 minutes or until meat is tender. 5 minutes before the meat is finished cooking, scatter the reserved tablespoon of black beans over the chicken.
When chicken is done cooking, carefully lift the bowl from the pot. Let meat rest for 10 minutes before serving.
Serve with plain rice, vegetable fried rice or stir-fried noodles.
NOTES
Steamed Chicken with Preserved Black Beans
Photo by Cynthia Nelson

If using boneless chicken breast for this recipe steam for 12 – 15 minutes.

If using black bean sauce instead of preserved black beans, use only 2 tablespoons of the sauce. The sauce has in more salt than the preserved black beans so take that into consideration when adding salt to taste. Use 4 tablespoons if steaming the other parts of the chicken.
Keep a kettle of boiling water on standby to replenish the pot as the meat steams (if necessary).
If you would like to steam the other parts of the chicken – legs, thighs, wings and back – remove the skin from all parts except the flap section of the wing. Rinse, pat dry and season. Cut the chicken into small pieces – thighs, legs, wings and back, halved. Use 1 ½ quantity of the ingredients to season. For example 4 ½ tablespoons of fermented black beans instead of 3; use 6 cloves of garlic instead of 4 etc.
Steam the chicken for 35 – 40 minutes or until cooked through. The time will vary depending on the size of the chicken.
Comments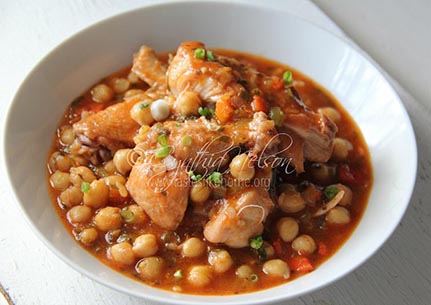 The addition of peas and beans to stews long ago was a way of stretching the meat.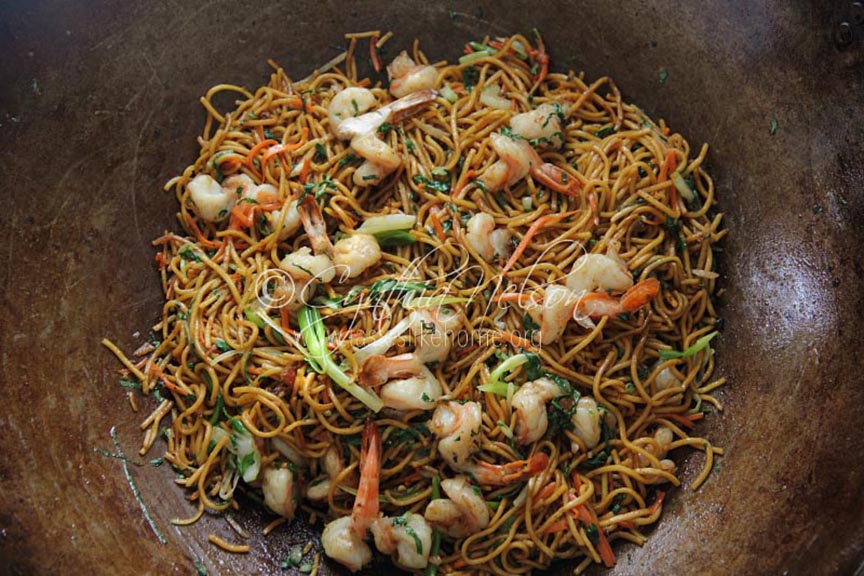 For those among us who have resolved to cook more, at home, here is a dish that is fast and easy to put together – Shrimp Chow mein.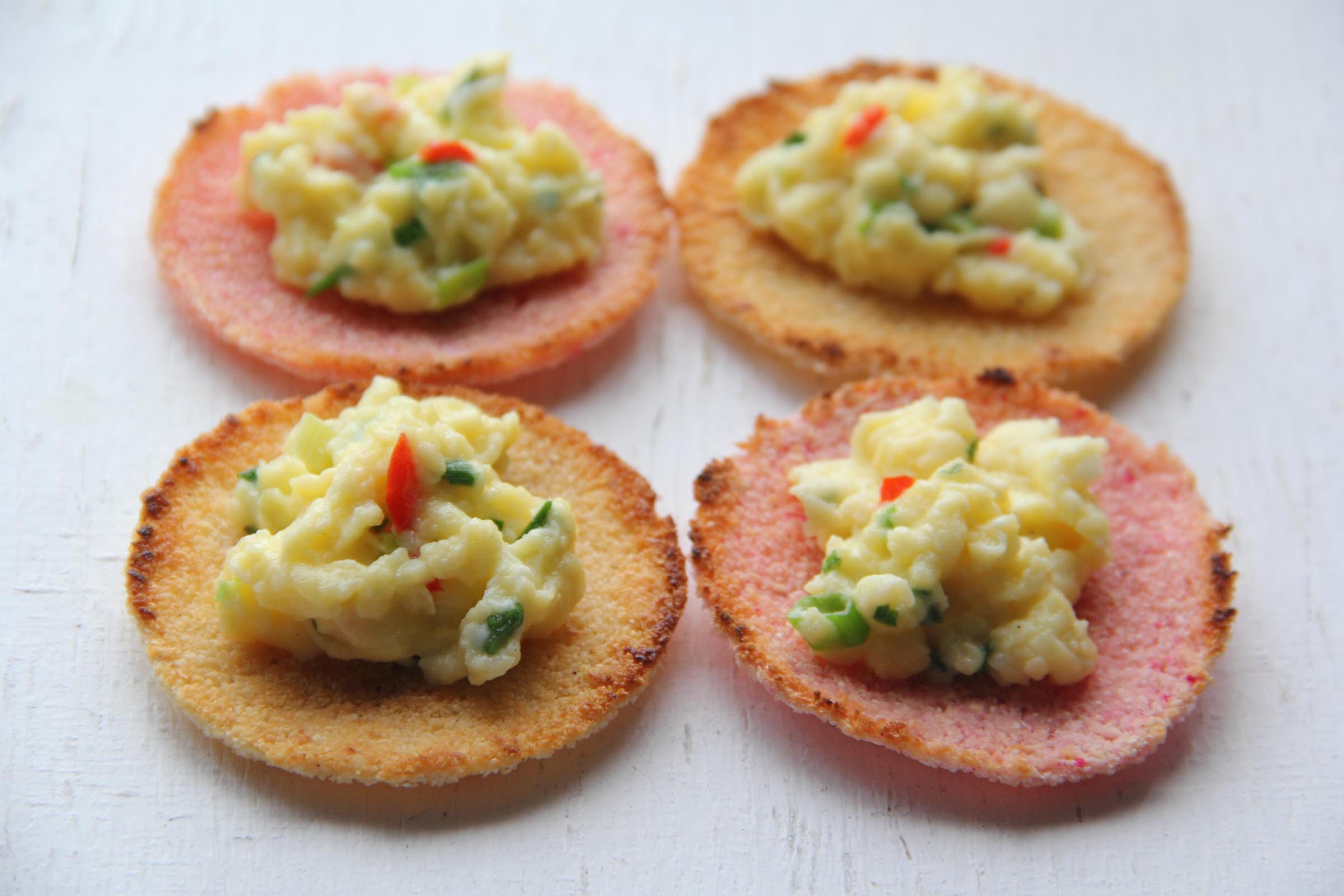 Freshly made cassava bread, toasted with a daub of butter, melting, adds flavour to every bite.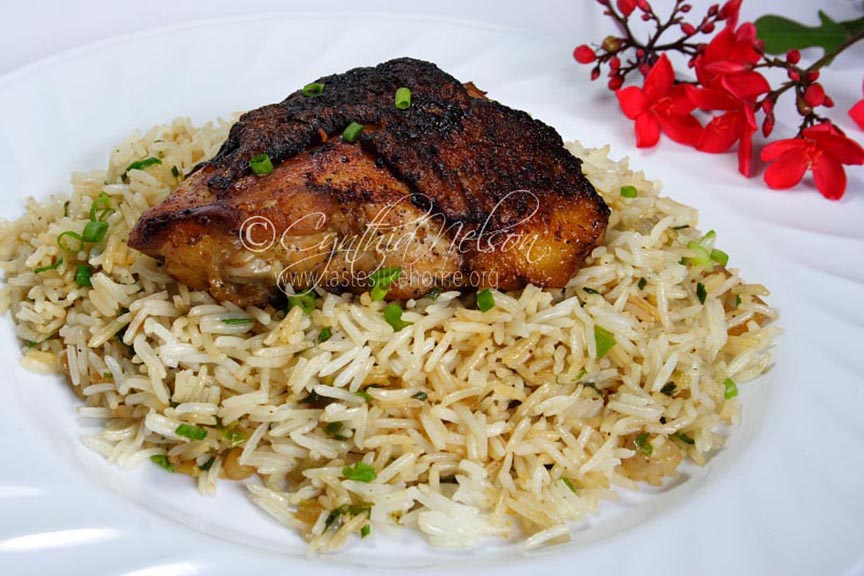 You are getting two recipes out of this one dish – a delicious rice accompaniment to the roast chicken.