You've had pig's feet (trotters) in Pepperpot, Soup and Souse but have you ever had it stewed? No? Try it.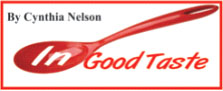 The first time I ate Stewed Trotters was several years ago at the home of a Jamaican-Barbadian couple. It was a welcome sight to see all the society 'big-ups' dishing out generous portions of the stew. The gravy was thick and creamy, not just from the collagen of the trotters but also from the kidney beans, some of which melted, as well as the little flour dumplings, called spinners.
There are no dumplings in this stew but you can definitely make some and add to the stew during the last few minutes of cooking. Instead of kidney beans I used what I had available – pinto beans.
This stew is good on its own, however, it pairs well with white rice or bread.
SPECIAL EQUIPMENT
Pressure Cooker
INGREDIENTS
2 – 3 pounds pig trotters
1 large lime or lemon
3 tablespoons green seasoning
Salt and pepper to taste
2 tablespoons vegetable oil
2 tablespoons brown sugar
Boiling water
1 large fresh or dried bay leaf
1-inch piece of fresh ginger
2 cups rehydrated pinto beans (substitute with red kidney beans)
2 – 3 whole scallions, sliced thinly
DIRECTIONS
Add the trotters to a bowl and squeeze the lime or lemon juice (catching the seeds) over the meat. Toss to mix and let sit for 1 minute. Rinse a few times with fresh tap water. Drain well.
Season the trotters with green seasoning and salt and pepper to taste and set aside. Let marinate at room temperature for 1 hour or up to overnight in the refrigerator (bring up to room temperature before cooking).
Add oil to pressure cooker and place over medium heat until hot. Sprinkle in the sugar and let melt until it starts to froth; add the trotters and the juices in which it was marinating. Toss well to mix and coat with the burnt sugar. Cook until the liquid almost dries out.
Pour in enough boiling water to cook the trotters and beans and for gravy. Use a pot spoon (preferably wooden depending on the material of your cooker) to scrape any stuck-on bits at the bottom and sides of the pot. Add bay leaf and ginger. Bring to a boil, cover and let pot come up to pressure. After the first whistle or constant hissing (depending on your cooker), reduce heat to low and cook for 25 minutes.
Remove pot from heat, release pressure and add beans. Taste for seasoning and adjust if necessary (salt and pepper). Put back cooker over medium heat and bring to a boil, cover and bring up to pressure. Cook for 5 minutes, remove from heat, release pressure and put cooker back on stove to cook uncovered for a couple of minutes or until stew has thickened to your desired consistency.
Stir in scallions, let rest for 10 minutes then serve.
NOTE
This stew can be cooked on the stovetop in a regular pot, however, the cooking time would be significantly longer to enable the trotters to soften.
If your beans are not soft after 5 minutes, cook for another 3 – 4 minutes and check again.
If you did not put in enough water at the onset and find the stew too thick, add boiling water to loosen things up; cook for a couple of minutes so everything melds.
Around the Web