You've had pig's feet (trotters) in Pepperpot, Soup and Souse but have you ever had it stewed? No? Try it.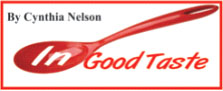 The first time I ate Stewed Trotters was several years ago at the home of a Jamaican-Barbadian couple. It was a welcome sight to see all the society 'big-ups' dishing out generous portions of the stew. The gravy was thick and creamy, not just from the collagen of the trotters but also from the kidney beans, some of which melted, as well as the little flour dumplings, called spinners.
There are no dumplings in this stew but you can definitely make some and add to the stew during the last few minutes of cooking. Instead of kidney beans I used what I had available – pinto beans…..