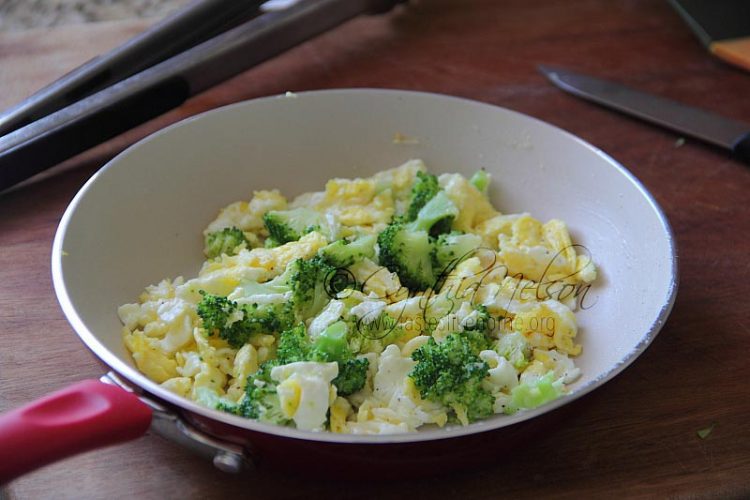 I, Love. Broccoli. I eat the stems raw (after removing the fibrous outer skin) and steam the moss-like heads and eat them just like that. Whenever I steam broccoli (which is often), I always leave back a few pieces to cook with eggs.
Sometimes it's fried eggs and broccoli or fried eggs, broccoli and cheese all cooked together. So good!
To keep the broccoli green for this fry up, here is what to do:….
To continue reading this article
Comments

One of my favourite Guyanese foods is the white-belly shrimp. Small, soft shell, glistening, pink and so fresh, a thing of beauty and absolutely delicious.

Most of the times when we think of spareribs, we think of seasoned meat cooking low and slow over smoldering coals or wood fire in the style of barbecue.

Potato Choka is simple and very tasty. In many ways it can be thought of as spicy mashed potatoes, but it's not the same thing.

Whenever there is a holiday marking a religious festival, I always try to make something that keeps me connected to home.

You've had pig's feet (trotters) in Pepperpot, Soup and Souse but have you ever had it stewed?