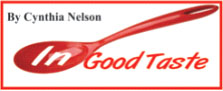 If you like bacon, then you like and have eaten pork belly.
Pork belly is as it states, the belly part of the pig. In the Caribbean we refer to it as pork flap, because that is just how we roll, we call things as we see them. It is the cut of meat on either side of the underbelly of the pig after it has been gutted. When made into bacon, it is sometimes described as streaky bacon because of the alternating layering of meat and fat. It is one of the most succulent cuts of pork; pancetta or porchetta anyone?
The spareribs are found just above the pork belly so if the butcher cuts some of the spareribs too, it's all good for this recipe. This dish requires an overnight marinating of the meat and then for it to cook in the juices, low and slow, even when in the pressure cooker.
The cooked pork belly can be served as cutters, with rice or noodles or be sandwiched between bread and rolls. It makes for excellent paring with Asian-style steamed buns.
INGREDIENTS
1 tablespoon grated garlic
1 tablespoon grated fresh ginger
Minced hot pepper to taste
2 tablespoons regular soy sauce
1 tablespoon dark soy sauce
1 teaspoon black Chinese vinegar or dry sherry
1 teaspoon sugar 2 teaspoons sweet soy sauce
Salt to taste
Thinly sliced scallions/green onions
DIRECTIONS
Wash and pat dry the meat. Cut it into 2-inch pieces and add to a bowl.
Add the remaining ingredients except the scallions/green onions to the bowl with the meat and mix well ensuring that the meat is well coated with the sauces etc.
Cover bowl tightly and refrigerate overnight.
At least 1 hour before you are ready to cook, bring the meat up to room temperature. Remove the meat from the marinade (reserve the marinade).

Braised Pork Belly
Photo by Cynthia Nelson

Heat a pressure cooker or heavy bottomed pan/pot over medium heat until hot with wisps of smoke starting to swirl upwards.

Add the meat in an even layer to the pot/pan and let cook for 3 minutes before tossing and turning. Cook for another 3 minutes then pour in reserved liquid. Cover and bring pot up to pressure. Cook for 5 minutes then reduce heat to low/simmer and cook for 15 minutes. If using a regular pot, bring to a boil and then immediately reduce heat to low and cook covered for 45 minutes or until meat is tender.
Release pressure and give pot a good stir. Taste and adjust seasoning – salt or pepper to suit your taste. It should be savoury with a subtle hint of sweetness. Let rest of 15 minutes before serving; garnish with scallions before serving.
Around the Web