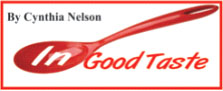 This is the time of the year when we entertain the most. While there are the big-meal gatherings, lots of cocktail parties abound, as well as having people over for drinks and little bites or nibbles. Try these sweet plantains nachos, they are sure to be a crowd pleaser.
Sweet plantains, savoury meat, sharp, salty cheese – YUM!
….
To continue reading this article
Comments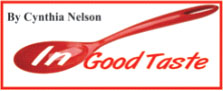 Pumpkin Pancakes Pancakes are always a treat regardless of the time of the year; however, on special occasions, we can make them extra special by stuffing them, or topping them with berries and other fruits cooked right in to the pancakes.

The food videos—BuzzFeed's Tasty leads the pack—that dominate social media are full of ideas, some good and some you would rather not had watched; not this one though.

The holidays are looming. It is the time of year when we raise our glasses to toast each other and the season.

If you like bacon, then you like and have eaten pork belly. Pork belly is as it states, the belly part of the pig.

One of my favourite Guyanese foods is the white-belly shrimp. Small, soft shell, glistening, pink and so fresh, a thing of beauty and absolutely delicious.