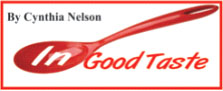 You are getting two recipes out of this one dish – a delicious rice accompaniment to the roast chicken. The two pair very well because the rice picks up all of the flavours of the chicken left in the pan in which it was cooked. Cook some plain rice – regular white, parboiled, Basmati, Jasmine or brown rice, just as long as it is cooked plain. For this recipe, I prefer to use the absorption method of cooking rice.
In order to get the full flavour of the seasoning ingredients, the chicken will need to be marinated overnight. No skipping on this part of the recipe.
For the green onions, use either the purple-head shallots or the white-head ones. I find the purple-head shallots/scallions have more flavour.
The two-step cooking of….
To continue reading this article
Comments

For those among us who have resolved to cook more, at home, here is a dish that is fast and easy to put together – Shrimp Chow mein.

Freshly made cassava bread, toasted with a daub of butter, melting, adds flavour to every bite.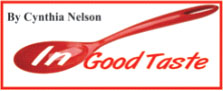 Pumpkin Pancakes Pancakes are always a treat regardless of the time of the year; however, on special occasions, we can make them extra special by stuffing them, or topping them with berries and other fruits cooked right in to the pancakes.

The food videos—BuzzFeed's Tasty leads the pack—that dominate social media are full of ideas, some good and some you would rather not had watched; not this one though.

This is the time of the year when we entertain the most. While there are the big-meal gatherings, lots of cocktail parties abound, as well as having people over for drinks and little bites or nibbles.