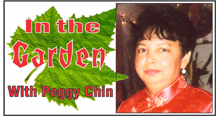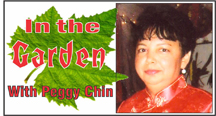 Impatiens, commonly called Busy Lizzie, originated in eastern Africa and comes from the Balsaminaceae family.
Busy Lizzie is an annual and is grown by seeds. It is versatile, cheerful, colourful and grows in semi-shaded areas. It is a great plant for beginner gardeners and those who like low-maintenance gardens. It comes in a variety of colours – white, orange, pink, lilac, red, purple and sometimes bicolours too.
Most of the Busy Lizzie plants that are sold in the nurseries and plant shops are delightful hybrids which would brighten up any patio or border and make excellent hanging baskets.
Over the years, they have become the most popular bedding plants; breeders have worked very hard to cultivate new varieties which include the New Guinea hybrids which produce multi-coloured leaves.
Busy Lizzie is usually planted between April and mid-October by the thousands in Europe and North America in a rainbow of colours, and on a smaller scale in the Caribbean and Guyana.
They attract bees, butterflies and birds. Enjoy your Busy Lizzie plants while they last.
Until next week, Happy Gardening.
Around the Web