In Guyana, avocado (Persea Americana) is in season. The fruit is bountiful in the markets in different sizes depending on where they were grown.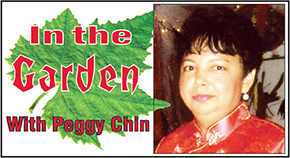 Avocadoes from the Pomeroon are the best I have eaten so far. They are grafted and huge with the right texture. They are also grown on the Linden-Soesdyke Highway, the Canals Polder on the West Demerara and in the North West District among other places.
You can grow your own avocadoes anywhere in Guyana. The tree grows from the seed found in the fruit. You can set the seed by pushing the blunt end of it into a pot with moist potting soil.  Leave the pointed end exposed. Leaves will appear within three to four weeks. You can also graft the plant when it is approximately 12 inches tall. In a few years you will have an avocado tree grown from scratch by you.
The leaves of the avocado tree are smooth and leathery and dark green in colour. The fruit is oval or oblong in shape.
A standard tree takes approximately five years to fruition, while a grafted one bears within three years. You should pinch the tips to encourage bushiness and fertilize with Blue Corn Fertilizer two to three times per year.
The avocado originated from South Central Mexico. It was discovered in the 15th century by the Spanish explorers to the New World. There are many species of avocado with almost almost 400 varieties around the world and 30 main cultivars. The three main ones are from Mexico, Guatemala, and the West Indies.
Avocados are considered one of the most nutritious fruits; they are rich in Vitamin B and some 20 other essential vitamins and minerals.
Until next week, Happy Gardening.
Comments

There are many types of pine trees and in Guyana some people tend to confuse the names and varieties.

Many of you would have received potted plants as gifts and with the holiday season having ended, I have received many telephone calls on how to care for these new plants.

Thuja originated in Denmark and comes from the Cypress family; it was after World War II that it spread across Europe, then to Asia and North America.

It's here! Just in time for Christmas. Last weekend, I received the most beautiful, potted, red, velvet-like Poinsettia evoking the spirit of Christmas.

The Begonia commonly called Shell Rose was first discovered in Brazil by a Franciscan Monk, Charles Plumier in 1690, who named it after his favourite Botanist Michael Begon.