National Tree Planting Day was celebrated yesterday, October 7, and it was interesting to see how many new trees were planted. This exercise must be encouraged and hundreds of trees must be planted every year instead of just a few. There must also be proper maintenance and care for these trees until they can fend for themselves.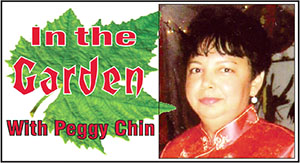 It is sad to see the state of our older trees. They are so neglected. One would have thought that with all of the information available on how to care and groom them the city's trees would have been in better condition.
Here is an excerpt from an interesting article I came across recently: "A small Asian country, Bhutan encourages it citizens to plant trees. When a child is born the parents plant a tree to celebrate his or her birth."
This is so wonderful. Life and growth to follow that child. Trees help us to breathe in clean air and it is our duty to save them. This is a great idea which we should adapt. The next time you have a celebration why not mark it by coming together and planting a few trees? Generations to come will thank you.
Until next week, Happy Gardening.
Comments

The rampant loss of trees in the city continues. This time it is upper Brickdam outside of the Ministry of Social Protection where the reserve has been converted  into a  concrete car park.

Every day, I traverse Brickdam to get to and from work, sometimes as often as four to six times a day so I am familiar with it.

Crassula commonly called the Jade plant originated in South Africa and spread across the world to Asia, Europe and USA hundreds of years ago.

Texas Sage commonly called Texas Ranger or Barometer Plant originated in Texas, the southwest of the USA, and Mexico, where the temperatures are warm and conditions dry.

When the Caribbean Examinations Council (CXC) introduced Horticulture as part of its Agriculture Science Syllabus some ten years ago, both students and teachers were at a loss as to where to access such information or who to turn to for help.