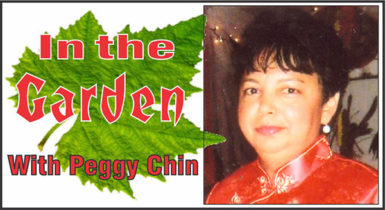 Alpinia zerumbet commonly called Shell Ginger originated in South East Asia and Hawaii and comes from the Ginger family.
Shell Ginger is quite showy; the flower resembles shells hence the common name.
It comes in both green and variegated foliage. The latter of which is quite outstanding and will last up to four weeks when cut and placed in water.
The flowers are whitish with pinkish tips.
Shell Ginger is prized by florists worldwide for its long-lasting foliage. It is also used by landscapers in landscaping projects.
Shell Ginger has adapted well in the Caribbean. It likes to be planted in rich soil and watered daily. Fertilize with Blue Corn Fertilizer once every 2 weeks.
Until next week, Happy Gardening.
Comments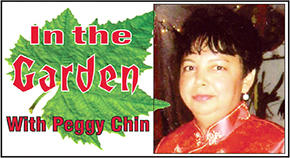 Helianthus Annuus commonly called Sunflower originated in North America from New Mexico, USA to Canada.

The Shamrock (Oxalis regnellii) is called the Butterfly Plant in Guyana and the Caribbean.

Dendrobium Orchids originated in South East Asia, the South Pacific, Australia and India.

The dining room is used for dining and entertaining. When selecting a potted plant for the dining table, choose something simple yet elegant and effective.

The rampant loss of trees in the city continues. This time it is upper Brickdam outside of the Ministry of Social Protection where the reserve has been converted  into a  concrete car park.