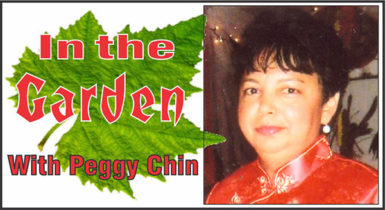 Alpinia zerumbet commonly called Shell Ginger originated in South East Asia and Hawaii and comes from the Ginger family.
Shell Ginger is quite showy; the flower resembles shells hence the common name.
It comes in both green and variegated foliage. The latter of which is quite outstanding and will last up to four weeks when cut and placed in water.
The flowers are whitish with pinkish tips.
Shell Ginger is prized by florists worldwide for its long-lasting foliage. It is also used by landscapers in landscaping projects.
Shell Ginger has adapted well in the Caribbean. It likes to be planted in rich soil and watered daily. Fertilize with Blue Corn Fertilizer once every 2 weeks.
Until next week, Happy Gardening.
Around the Web