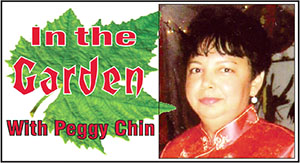 Thuja originated in Denmark and comes from the Cypress family; it was after World War II that it spread across Europe, then to Asia and North America.
There are 5 species in this genus with many new varieties.
In 1967, the first plant was received in Washington DC from Denmark. It grew remarkably well in the USA. It was later crossed with Thuja from Europe and Eastern Asia and became a hybrid.
Thuja grows into a pyramid shape in full sun. It has flat-shaped leaves. It is used in landscaping throughout the USA and makes awesome hedges or stands out as a focal plant.
My brother has it as a hedge instead of a fence. At Christmas time, lights are draped on the hedge. The focal plant also looks lovely with Christmas lights.
Thija has adapted well in Guyana and the Caribbean, where many homeowners also drape it with lights.
Until next week, Happy Gardening.
A happy and blessed New Year to all and thank you for your support during 2017.
Comments

The rampant loss of trees in the city continues. This time it is upper Brickdam outside of the Ministry of Social Protection where the reserve has been converted  into a  concrete car park.

Every day, I traverse Brickdam to get to and from work, sometimes as often as four to six times a day so I am familiar with it.

Crassula commonly called the Jade plant originated in South Africa and spread across the world to Asia, Europe and USA hundreds of years ago.

Texas Sage commonly called Texas Ranger or Barometer Plant originated in Texas, the southwest of the USA, and Mexico, where the temperatures are warm and conditions dry.

When the Caribbean Examinations Council (CXC) introduced Horticulture as part of its Agriculture Science Syllabus some ten years ago, both students and teachers were at a loss as to where to access such information or who to turn to for help.