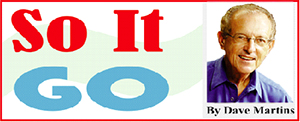 In recent days in Trinidad, a truly phenomenal event took place in the form of a regional 4-day cricket tournament. It was probably not widely seen because it was not a weekend, but day after day, for four consecutive days, a Guyana-Trinidad match took place in the immaculate Queen's Park Oval with its newly grassed outfield.  Ordinary scenario, so far, but here's the phenomenal part: apart from the players and the ground staff and the umpires there were only six people, that's right, six, in the stadium…and they were the TV announcers – Ian Bishop, Curtly Ambrose, Barry Wilkinson, etc.  In other words, nobody, as in none, for three days in a row, came to the match. Shocking is the only word to describe the television pictures of the four vacant Queen's Park stands, looming over the field like dead sentinels, day after day.
That vista on television tells us more than any national survey or consultant's report of the state of cricket in the region.  It is a picture that would stun one in any ground, but to see a game in Trinidad, of all places, with the Red Force playing, and even the Trinidadians are staying home? Bizarre was the operative word. It is interesting that in the several hours I watched this phenomenon, not one of the TV announcers even mentioned the empty stands.  Ironically, their very silence in those circumstances only served to reinforce how absurd this whole situation was.
To put it another way: we have an international sports event, taking place in a prestigious location, with all the paraphernalia associated with such a thing clearly in place – umpires, ground staff, security people, television personnel and broadcasters – but there is no one watching the game.  One reads of events in the future that will be held in elaborate settings, festooned with the latest electronic gear including state-of-the-art television equipment, but no space is given over for spectators because there aren't any; the game is being played for the cavernous television audiences around the globe, but the match itself is in a private cocoon deliberately arranged to be without spectators to accommodate all the electronic demands.  Have we already reached that science fiction world in cricket, where people in attendance are not needed; where the game is a private spectacle and we will perhaps follow the results tomorrow, or later tonight, on the tube?
My friend Reds Perreria (actually, family to me as the grandson of my father, Joseph Martins, from my father's first family) tells me there are other factors in the absence: that the current Trini coach Gus Logie is under pressure from the public due to lack of success in this format, and that there is a court case involving two cricketers who are suing the Trinidad cricket establishment; and that the current Red Force team is not performing well – some of their major stars are away playing T20 – and the local fans are turned off, etc.  Local fans being upset with their cricket administration is not new – I recall Barbados calling for a boycott of the WI team – but the kind of shut down that took place last week at Queen's Park is phenomenal.  It's not like there were a few hundred diehards in a corner of one stand; in the entire ground, there was not a single spectator.  Consequently, there were no vendors selling food or drink, or flags to wave, or hats to shelter from the sun; there was nobody to buy such things.  There was no panman or DJ spinning tunes; whom would they be playing for?  Probably for the first time in its history with an event going on, apart from the 'kax' of bat meeting ball, there was total silence in the Oval; even the birds seemed to have deserted the place.  The towering stands stood completely empty, seeming to be structures that had survived in a recent wartime raid; the only thing missing was a trumpeter playing 'Taps'.  There was not even a WICB flag waving in the wind.
What is wrong with the people who administer cricket?  Clearly they, too, were not at the game, at least not where they could be seen, but don't they have television sets?  Shouldn't there be a stampede of such people to finally accept the reality of what our cricket is today? The television boys didn't mention the empty stands, and it struck me afterward that a fitting addition to the scene could have been the thunderous Queen's Park public address playing my 2008 song about the West Indies Cricket Board, 'Take a Rest'.   Could it be that the cricket administration had finally heard the appeal in the song and had indeed stayed home? If it hadn't occurred to them before, five minutes of watching those empty stands in Trinidad would have made it abundantly clear.
If you haven't seen the TV broadcast, believe me; it was eerie to watch.  A major international game, and no spectators? Unbelievable, yes, but actually true.  Just when you think you've seen it all from West Indies cricket, it turns out you haven't. Reporting on the game, won by Guyana, Sean Devers said in the press: "Shemron Hetymer smashed Marlon Richards for four as he set the Oval on fire with a pugnacious unbeaten 44 yesterday."  Sean was simply employing poetic licence with his "on fire" description.  In fact, the Oval was a morgue.  There were no people celebrating in the stands. No flags waved, no horns blew, no music played, there were no persons jumping up or celebrating.  Indeed, it was like watching a funeral; perhaps, for Caribbean cricket, that was the message.
Around the Web