There was a time when air travel for Guyanese didn't offer many choices, and even jetways were scarce ‒ on my first trip outside, Toronto didn't have them; it was come off the plane in sub-zero weather and walk to the terminal ‒ in my case, run. In those early Tradewinds years, one of the problems for Caribbean folks was no genuine pepper sauce available on the aircraft, so we usually travelled with our own. Indeed, we often ran out because passengers sitting near us, alerted by the smell, would plead for some; one insistent passenger even offered money for a taste.
The choices, too, are better.  Early on, it was mainly BWIA and despite the frequent jokes ‒Britain's Worst Investment Abroad – our experience with BWEE was largely positive; we rarely encountered delays and the in-flight service from the mostly Trini staff was superb, but if BWEE was full you stayed home.  Now, for a Toronto traveller like me, there are three direct choices:  the former BWIA, now Caribbean Airlines, Fly Jamaica and Copa Airlines, with the latter, going through Panama where there are jetways…..
To continue reading this article
Comments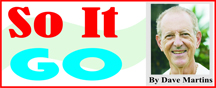 I have made passing reference to it previously in references to migration, but in the midst of learning new things about the country we've moved to, we are also often coming to realize, outside, something about the homeland, and one of the latter for me, during my years in Grand Cayman, was the powerful impression visiting Guyanese sports teams left on that country, year after year.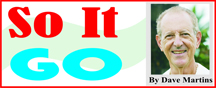 Several years ago, at a Tradewinds night in Orlando for the Guyanese American Cultural Association of Central Florida, I gave a speech on 'Being Guyanese' that went around the world online and appeared in the Chronicle here.

Within the first year of my returning to live in Guyana in 2008, I set about recording an album of new material, in the established Tradewinds format, at Krosskolor Studios in Campbellville, using local musicians.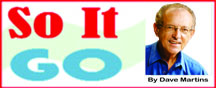 Sometimes in the middle writing column A, I will suddenly be caught by a thought for column B (it happens the same way in writing songs) so that although I admit some weeks it's a close call, in fact one never runs out of topics. 

Again and again in recent months one continuously hears harsh criticisms of Caribbean cricketers who are accused of being money-grabbers and not doing what their predecessors did in "playing for country" without regard for the dollar.