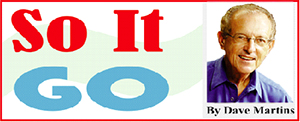 Calypso achieved popularity with the arrival of calypso tents in Port-of-Spain, particularly from the first commercial recordings in the 1930s, and from the spread of the tents after World War Two ended in 1945. In short order the form became party music as well as a means of communicating and interpreting political events, and a daily news source for many islanders, and the contribution of Trinidad to this form hasn't been as widely acknowledged as it should have been.  With its explosive Carnival, a cauldron of music and costumes, Trinidad was simply the engine for the calypso art form; their particular insouciance and distinctive verve produced an array of writers and performers who have inspired many, including me, over the years. Some of these early artistes – Spoiler, Beginner, Executor, Lord Radio – were simply geniuses, forging new paths, and drawing on the well-known Trini abrasive humour that tackled every subject under the sun – not just partying and hugging up as is the case today – and later writers like Sparrow and Kitch and Rudder, and the Barbadian Gabby, and the Antiguans Short Shirt and Swallow, would widen the appeal and the structures of the music, adding complexity and new directions along the way.
The first calypso to ignite my interest was a song about an excursion trip from Trinidad to Grenada where unusually heavy seas caused the ship to sink.  News, back then, did not have the plethora of electronic platforms driving it today, and many citizens were getting details about happenings when calypsonians sang about them. Indeed when Radio sang about the Grenada mishap he was operating as a journalistic musician. That tradition endured for years but was gradually supplanted by the development of radio stations, and particularly, in recent times, by the instantaneous cellular phones and the volume of information on the internet.  It's no coincidence that the decline of calypso with its variegated topics coincided with the emergence of soca in this more electronic era, focusing almost totally on the partying or 'feeling good' matters; citizens no longer depended on kaiso for the news as they moved into a form promoting a 'get on bad' lifestyle in a more narrow form.  As Sparrow said to me with a smile, "Padna me and you writing too much lyrics."
In that earlier era, before the change in the popular music of the day, Trinidad had produced these musical giants in an amazing burst of creativity that lasted for years based on a combination of song-writing and performing talents, and I am often disappointed that interviewers of these legends rarely ask them to describe the creative process, the 'how' of the song.  That would not only be utterly fascinating but, more importantly, it would be a great boon to young writers, struggling to learn the craft, to have something to draw on that could give them a leg up. Mind you, some young writers don't want to hear advice, but many do and they say so.  What did Kitch draw on for those intriguing shifts in the melodic structure?
Where does the song begin for him?  When does he know it's as good as he can get it?  What other musics does he draw on?  Etc.  That would have been a great resource for generations to come.
Kitch was a stand-out, particularly in his skill with melody. Tradewinds played with him in the last show he ever did ‒ Kitch, Sparrow and Tradewinds ‒ at the Gymnasium in Barbados.  That night, Kitch came on (he opened the show; we came second) and it was vintage Kitch, the tunes, the waylay on stage, and, for me, the voice.  You don't hear much mention of that, but the Trini had a unique vocal tone and a way of wavering on a note (perhaps the pan influence) that no other singer had.   Kitch was vintage Trinidad; him and Lord Blakie.  In any look at that calypso brigade, one has to mention Gypsy's improv skills; Gabby from Barbados and his kind of 'conscious' material, like 'Emerton'; Sparrow's lyrics and pop music influences; Short Shirt and Swallow from Antigua; David Rudder's creation of mood or emotion; and Lord Blakie for how people sing the whole arrangement of a Blakie song which is striking evidence of musical touch at work… when they did it to songs of mine I recognised it as the people taking to the music (Caribbean people say "ketching" it). I had seen it time and again with performers in Trinidad, and to some extent Barbados and St Lucia; the crowds knew the song inside out and almost couldn't help themselves, singing the arrangement, the pahna, pahna of the brass for instance, along with the band. Blakie achieved that in many of his songs. One of my Trinidad sources in radio, Wayne LeBlanc, now with Capital Radio in Barbados, was able to suss out that Blakie had worked with different musical arrangers such as Alan Whittaker, Frankie Francis, Boyie Lewis and eventually Art De Coteau, for that sound, but clearly Blakie also had the arranging genes in him.
That crowd familiarity thing happened to me in St Croix on a hotel show Tradewinds did along with the famous Chi Lites from the US, and when I introduced 'A Little While From Now', the entire auditorium was singing the intro guitar line, note for note.  I didn't know it at the time, but the song was obviously popular there and they were singing the arrangement right on the metre; it surprised the hell out of me, so much so I almost forgot to sing the opening line "When I fall in love with you, I'll take you to the sun."  I just barely made it.
Blakie remains for me a boss.  A part of it was that very infectious laugh of his – unbridled joy coming out the man – but the much bigger part was the musical surge that was there in song after song from him.  Watch a crowd in Trinidad the next time a Blakie tune comes on;  they're fully into the joy, leaning back and singing with the calypsonian, not only the words of the song, but the background vocals, the brass lines, and moving with their bodies to the stops or the drum phrases. They are head and shoulders into the song.
He's not so much on radio now, but check Blakie out on You Tube and see for yourself; in particular, look for Steelband Clash and Chinese Incident. The man was truly a Lord in the heyday of calypso.  Okay, the heyday is gone, but the sweetness lives.
Comments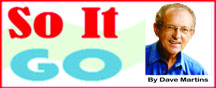 As a voracious reader going back to my school days at Saints (Stanley Greaves had introduced me to the British Council Library to my delight), I remember once being struck by a comment from then US President John Kennedy which went something like this: "Mankind has two things he can draw on to deal with life's many problems: one is God and the other one is sense of humour.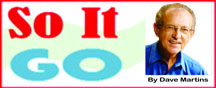 With Mashramani in the air in Guyana and Carnival winding down in Trinidad, the subject of calypso is once again in the air. 

In another time in my life, when I was domiciled in Grand Cayman, I wrote a musical about the early beginnings of development in that country (the 1950s) when the first major tourism hotel, financed by UK money, was going up on the island's now famous Seven Mile Beach. 

I cannot recall who invited me, but approximately a year or so ago I was in the audience when Trinidadian Dr Keith Nurse gave a sterling presentation here dealing with regional issues relating to Caricom.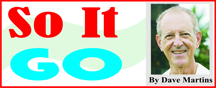 More and more that's how I feel: that the traumas besetting mankind around the globe that we complain about are not about to abate.