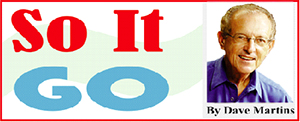 I've said it before; how much an influence my mother Zepherina, born at Hague as I was, had on me. Like most scenarios where influence is taking place, it was not a formal 'sit down' kind of thing.  Looking back on it, there were occasions like that, yes, but most of the time it was not something I was consciously absorbing.  I was obviously noticing her various behaviours, reactions, decisions, situations in our circle, and with other persons outside it, so that over time I received all of this instruction without me being conscious it was happening.
I was a grown man, living in Toronto and setting out on a musical career, before it gradually dawned on me that some of things I would get compliments for had been implanted in me in those years growing up in Hague and later Vreed-en-Hoop from Zepherina's example. I recognised the process as beginning in those early days in West Demerara, and I also noticed (for the first time in Canada) that many of the things that became pivotal for me, for David, (my mother never called me "Dave") had come from things I had heard casually emerging from her in the course of everyday conversations.   Apart from one sit-down encounter when I was attending Sacred Heart School in Main Street, to buckle down on my school work, my mother never really 'preached' to me.  Her guidance on this ….
To continue reading this article
Comments

Born and raised in Guyana, and coming back every year as a visitor since 1968, I assumed I knew the country well. 

I have several friends who are serious cricket aficionados and they are meticulous in sending me almost anything to do with the sport that comes their way.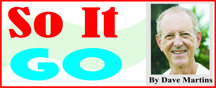 In countries around the globe, mankind in his diverse locations, is now generally very well served with information about his/her life now and in earlier times. 

On the way back from a recent trip to Canada, it occurred to me that although there are still airline problems in the Caribbean, it is nothing compared to the headaches that used to exist.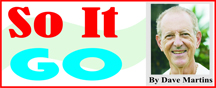 Anyone who writes will attest that one direction leads to another.  In my So it go notebook, for instance, there is this one direction that deals with the origin of the word "soca" and the reminder is there for me because the explanation we frequently hear is that when Lord Shorty combined calypso and American "soul" music in this new rhythm with higher tempos and more emphasis on drum track in the recording, he named it soca from that "soul" American influence and from the calypso origin.