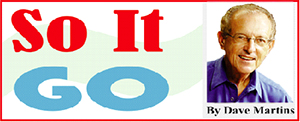 Hardly a week goes by without my hearing from some adult person, sometimes several, about the state of our popular music.  I frequently hear, "That's not music, it's just noise." Or, "What happened to all that good music we used to have?" The simple answer is that music is not an isolated activity; it is, and has always been, a part of life, and unless we've been sound asleep in a hammock in the Pakaraimas ‒ and in fact, even there, life is not static ‒ it is continually changing and the changes in music are simply another part of that change.  We live faster lives now, with a whole host of technological advances in the way we move (modern jets), communicate (cell phones), relay information and get medical treatment (computers), and endless variations of aids to living and working. Those changes have transformed our lives, and who we are, and music is only part of that wholesale change.
In a nutshell, we have more leisure time, and better equipment to play or listen to music, but we are also now a people who want everything faster, shorter, easy to copy and reproduce, and more portable, and that, essentially is where our music has gone.  Contemplation was once part of popular music; that is now provided by various media outlets and online offerings; popular music has turned to emphasizing beat, or dance music, in its output and the technology for that has grown.
Go back to around 1980; that's when….
To continue reading this article
Comments

Anywhere we live, mankind has pressing issues to deal with – it's not just Guyana – and everywhere as well, there are bright spots in the gloom. 

There are two slants to this missive today.  The first is that over the years, starting with when I lived in Grand Cayman, I have developed a very productive connection, mostly by frequent email, with some pivotal persons in the Caribbean which has made for some interesting exchanges over time. 

By now you may have noticed that I am a dialect man.  I'm not sure when that emerged, but it could well have been at university in Canada where, in a linguistics class, the value of our dialect first hit home. 

Amid the various discussions of the diverse factors in play, the fundamental piece in mainstream Caribbean tourism is blue water and white sand; traverse the span as I have, from Puerto Rico in the north to tiny Bequia in the south, one will see that, and it is an understandable pull. 

Born and raised in Guyana, and coming back every year as a visitor since 1968, I assumed I knew the country well.