As the year proceeds, Mexico, the world's thirteenth largest economy, is expected to rebalance its international trade relationships. It is likely to do so irrespective of the outcome of meetings underway with Canada and the US on the future of the North American Free Trade Agreement (NAFTA), or President Trump's threats about future US participation.


For many months, Mexico has been exploring new trade initiatives with China, which is a major trade partner, and with other nations across the Pacific, and with southern neighbours in the Americas.
Next week the country's President, Enrique Pena Nieto, will travel to China to meet President, Xi Jinping, and will participate in a BRICS summit in Xiamen that may involve nations from beyond the association's original membership of Brazil, Russia, India, China and South Africa…..
To continue reading this article
Comments

Earlier this year, the Commonwealth Marine Economies Programme published a report on the impact of climate change on Caribbean Small Island Developing States (SIDS).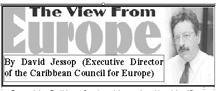 In an age when most in the business of tourism are seeking to increase their income by selling authenticity to millennials and baby-boomers, it is perhaps puzzling that another rapidly growing industry segment now wants to deliver just the opposite.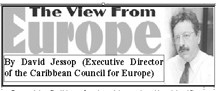 A year from now, negotiations will begin for a successor agreement to the Cotonou Convention.

Having established a constituent assembly able to rewrite the Venezuelan constitution, take essential political and economic decisions, and confirm key appointments, President Nicolás Maduro's government is now moving swiftly to assert its overall authority.


Speaking on August 11, at a press conference at one of his golf courses, the US President, Donald Trump, scored the equivalent of a foreign policy own goal.